EMPLOYMENT
---

CURRENTLY ACCEPTING APPLICATIONS FOR…….
NEW POSITIONS:
2015 Summer School Teacher
MMSD Building Services Summer Help
Coordinator of Student Conduct & Expulsions
School Improvement Partner
Director of School Athletics and School Operations
Bilingual Resource Specialist – Mandinka
Instructional Resource Teacher
Reading Interventionist
Off Campus/Neutral Site Program Substitute Teacher
School Nurse
AVID Middle & High School Tutors & Lead Tutors
Special Need For:
Substitute Special Education Assistants
Bilingual Special Education Assistants
Bilingual Permit Substitute Teachers
Substitute Teachers
NOW AVAILABLE:
2015/16 Teacher Pools – all certification areas
TO VIEW ALL OPEN POSITIONS
& TO APPLY ONLINE:
An Equal Opportunity Employer
EMPLOYMENT
---

AGRICULTURE AGENT (100%)
Agronomy and Fruit Crops Emphasis
DOOR COUNTY
As a faculty member of the University of Wisconsin-Extension, Cooperative Extension, employed with Door County, the Agriculture Agent is an educational leader in teaching, accessing and applying research findings from dairy and animal sciences, agronomy/plant sciences, agricultural economics, horticulture and natural resources. The Agriculture Agent takes a scholarly approach in integrating concerns and issues identified at the county, state and national levels relative to agriculture economic development, agriculture profitability and environmental quality, and in building the capacity of adults, youth, families, organizations, and communities.
Application deadline: June 9th, 2015
For details on how to apply visit:
We are an AA/EEO employer
EMPLOYMENT
---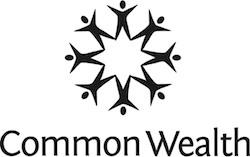 Common Wealth seeks two motivated, energetic youth workers for PASS AmeriCorps positions. Major focus on teaching employment & financial education to teens & mentoring underprivileged youth. Positions will also network with community and attend weekly AmeriCorps meetings and professional development trainings. Full-time positions w/some evening hrs required. $482 bi-weekly stipend plus $5,730 education award & other benefits. Applicants must be 17+ with high school degree or equivalent; US citizen, national, or permanent resident; have a valid driver's license; willing & able to provide 1,700+ hours of service b/w 9/1/15 and 8/31/16. Bilingual/bicultural & people of color strongly encouraged to apply.
For application instructions, see complete job announcement at
www.cwd.org
or at our office: 1501 Williamson St., Madison. Applications will be accepted until positions are filled.
EOE
EMPLOYMENT
---
Administrative Assistant – Superintendent and BOE
The Verona Area School District has an opening, effective July 1, 2015 for a full time, 12 month Administrative Assistant – Superintendent and BOE. Assist the Superintendent by providing confidential administrative support services, prepare information for the Superintendent and Board and provide historical records, attend meetings and record minutes resulting in timely, accurate and concise records, and perform a variety of office duties that help ensure that people receive answers to their questions, timely responses and that the District has up-to-date information. Requirements: Education: minimum of two (2) years of education beyond high school. 2-4 years of significant experience providing executive level support to management and/or a Board of Director, knowledge of public sector/governmental policies and operations, familiarity with state statues relating to education, proven ability to interact with the media and school operations. Pay range is $21.91 to $30.34 per hour, plus excellent benefits.

An Equal Opportunity Educator/Employer
Minorities are Strongly Encouraged to Apply
EMPLOYMENT
---
Community Organizer works with the Neighborhood Organizers Project, a city-wide organizer training and mentoring project. Support LCEC organizing projects and efforts in low income Madison neighborhoods. Spend significant time building relationships with people and groups in low income neighborhoods, helping them move from ideas to effective action. Provide logistical support for monthly organizing trainings. Part-time, $14,500/yr.
Middle School Program Lead assists to develop and implement a comprehensive after-school program and summer camp with an emphasis on academic support, arts, community service and recreation for youth in grades 6 – 8. Part-time, $12.62/hr.
Youth Program AmeriCorps Members Three positions serving middle/high afterschool and summer camp programs. Provide literacy tutoring, academic support, organize youth community service and provide youth programming. Serve 35/40 hrs/wk for a min. of 1700 hours, including regular evening and occasional Saturday hours.
Weekend/Substitute Custodian keeps the building clean, attractive and welcoming for our community and assists Center visitors, facility users, and participants as needed. 6 – 14 hrs/wk, $12.62/hr.
REQUEST FOR PROPOSALS
---
ATTENTION:
MBE / DVB Subcontractors & Suppliers
Kraemer Brothers is requesting proposals on the following project:
State Archive Preservation Facility
Madison, Wisconsin
Bids due to Kraemer Brothers June 3, 2015 by 12:00 Noon
If you are interested in quoting this work and need any assistance please contact our office.
Kraemer Brothers
925 Park Avenue
P.O. Box 219
Plain, WI 53577
Phone: 608-546-2411
Fax: 608-546-2509
"An Equal Opportunity Employer"

EMPLOYMENT
---
YWebCA Program Coordinator
YW Transit Drivers
YWCA Madison is hiring for multiple positions within our agency. Please visit our website
www.ywcamadison.org/jobs
to view application deadlines and for information on: open position descriptions, compensation package, salary range & application instructions. Candidates should support the YWCA mission: eliminating racism, empowering women; demonstrate multi-cultural competency & the ability to work with diverse populations. People of color & individuals bilingual/bicultural English/Spanish encouraged to apply.
AA/EOE