May 15, 2015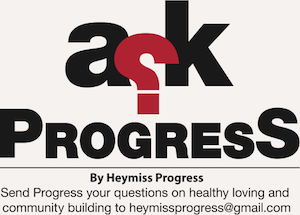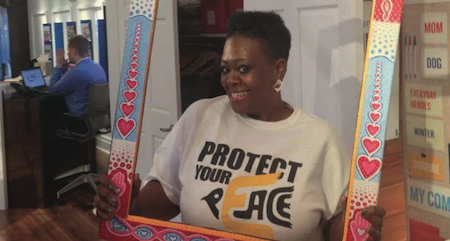 Dear Progress:
"There's so much going on in Madison, from issues dealing with homelessness to more shootings to the death of Tony Robinson, Jr. I don't know where to start but I know that I have got to get involved and do something and be part of the change. I love the work that you're doing and because you know lots of people and you get them connected, tell me where to start!"
Dear Change Agent:
Thank you for the kind words. I enjoy collaborating with different people, groups and organizations. I've never pretended to have all of the answers and respect the ideas and value that others bring to the work. I love that you want to get involved in being part of the change. You're right, there are many issues happening all around us and each of them respectively deserve attention. Figuring out where best to offer your skill set and help doesn't have to be a difficult search at all. One of the benefits of my being connected to many different people is that it doesn't take much for me to offer resources to others. So, let's get right to those resources to help you become engaged!
These resources are just a start. I very much respect their work and often refer community members to each of them:
YWCA of Madison:
YWCA is dedicated to eliminating racism, empowering women, and promoting peace, justice, freedom and dignity for all. In order to achieve our goals of a more equitable society, the YWCA Madison provides a spectrum of programming aimed at creating a more just and inclusive society. These programs include: Racial Justice Programs, Restorative Justice Program and Women's Leadership Initiatives. Visit their website at
www.ywcamadison.org
or contact Samantha River for further information at 608-257-1436.
Young, Gifted and Black Coalition:
YGB was formed in 2014 in response to the police killing of unarmed black youth, Michael Brown in Ferguson, Missouri. Recognizing that Madison and Dane County have some of the worst racial disparities between Blacks and whites in the United States, the founders of YGB believed it necessary to build on the momentum of Ferguson by fighting for black liberation at home. Visit their website at
https://ygbfergusontomadison.wordpress.com
or email them at fergusontomadison@gmail.com.
United Way of Dane County:
United Way of Dane County engages our community, mobilizes volunteers and strengthens local nonprofits to achieve measurable results and change lives. Their efforts are focused on specific goals in the three priority areas of our community's Agenda for Change: Education, Safety and Health. Find more information at their website at
https://www.unitedwaydanecounty.org
. The United Way's Volunteer Center does a great job at matching volunteers to opportunities across Dane County. You can find many ways to get involved at
https://www.unitedwaydanecounty.org/volunteer-center
or contact the center directly at (608) 246-4380 or volctr@uwdc.org.
If you're looking to get involved right in your own neighborhood there are likely opportunities not too far from where you live. Contact the closest neighborhood center, school or church and ask how they may be able to use your help. Your local alder is also a great point of contact if you need help locating a neighborhood program. They usually are very connected to the neighborhoods they represent and often volunteer their own time alongside their constituents. Find your alder at
http://www.cityofmadison.com/Council/councilMembers/alders.cfm
.
Lastly, you may always simply reach out to your family, friends, colleagues, and others you have close contact with and form your own group to go about change. From service trips to creating programs with my colleagues, I've loved doing the work with people I spend time with on a regular basis.
Much love,
Progress!
---
Named one of BRAVA Magazine's 2015 Women to Watch, Sabrina Madison or as you may know her "Heymiss Progress" is a poet, motivational speaker, entrepreneur and change agent. She can be reached through her website, About Sabrina "Heymiss Progress" Madison, at www.heymissprogress.com.
---