April 10, 2015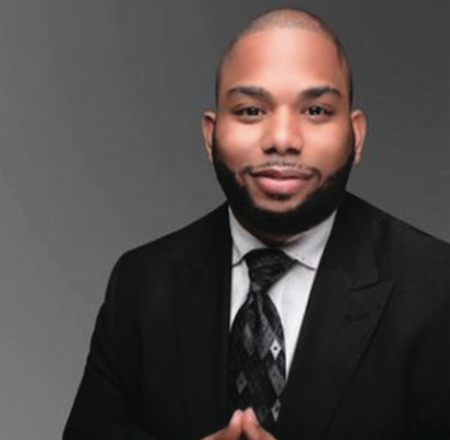 Drew Kyndall Ross
BALTIMORE, MARYLAND (NNPA) — Baltimore pastor, motivational speaker and fitness coach Drew Kyndall Ross believes that good physical fitness can help believers better serve God.
"Our body is the temple of the Holy Spirit and God lives there," he said. "Why then would we want God to live somewhere that is unhealthy?"
He has written a book titled "Overcome: A 90 Day Jump Start to Developing a Healthy Lifestyle", that he says will help Christians get right on the outside, as well as on the inside. The book, due out in April, is part devotional, part healthy living guide.
"If God is using us but we are unhealthy and can't do it to the best of our ability, then God is not getting the best out of us," he said.
Ross began his own journey toward better physical fitness in 2013. He was 350 pounds and, unbeknownst to his congregation at Resurrection Church, he was sick often. Although he had been heavy since childhood, he knew he had to make his health a priority.
"One thing I found out was that if I didn't give attention to my health, then nothing else I was doing was going to matter."
Ross says it wasn't easy losing weight. He was not successful until he came to a realization about himself. "My lack of discipline in my eating was also a spiritual issue," he said. "It showed me I had no discipline in my personal life. The two are connected. I cannot be spiritually healthy and lack discipline every day when I sit down to have a meal. I have to control my spirit and my flesh."
He has learned that he has to go to the gym first, before he does anything else – even if that means going at 5 a.m. to make a 9 a.m. flight. He also learned to cut fast food out of his diet. He makes healthy meals on Sundays and puts them into healthy portions so that he can grab them quickly throughout the week.
He said that members of his congregation approved of his weight loss and encouraged him along the way. As he lost more weight, members even began asking for tips. Soon, other pastors and their first ladies were asking for tips, too.
Ross said that the book helps readers learn health tips and set goals. He said the information comes from his own experiences, plus input from experts.
"Most of the book is a combination between what I've learned and in addition to that working with a fitness coach and trainer as I developed my strategies."
He said that he made 90 days the goal because it's a long enough time period to establish healthy habits – and even learn from mistakes.
"Most of the time, we can't commit if it's only 20 days. When you can survive 90 days, you can take that and put it into practice. After the first three months of doing my routine, I never looked back to some of the other stuff that I was doing."
---
(Lisa Snowden-McCray is Special to the NNPA from the Afro-American Newspaper.)
---