April 10, 2015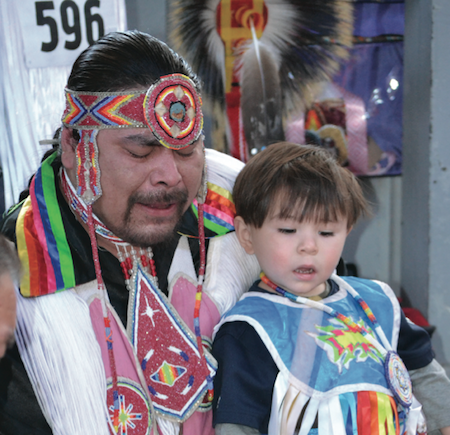 On Wisconsin Spring Powwow to Celebrate 45th Annual Event
"It's like any culture, you learn from exposure."
Featuring cultural demonstrations, dancing and live performances by more than 30 Native American tribes, the 45h Annual On Wisconsin Spring Powwow will be held this weekend on the UW-Madison campus. The event will also include food, a children's activity corner and other activities.
The powwow will be a unique opportunity to learn about the different cultures and traditions of Native American societies, said university relations specialist Valeria Davis. She emphasized that the event is family-friendly and designed to teach people about that variety of Native American cultures.
"It's especially important for children because they learn how to do the drumming and the singing and they learn from their parents," Davis said. "It's like any culture, you learn from exposure."
Doors open at 10 a.m. on both days. The Ho-Chunk and Oneida Nation Color Guards will lead an opening dance at 1 p.m. and 7 p.m. on Saturday and at 1 p.m. on Sunday. Davis added that a new event, an Aztec dance demonstration, will occur at 5:30 p.m. on Saturday.
Masters of Ceremony John Teller (Menominee Tribe) and Dylan Prescott (Ho-Chunk/Potawatomi Tribes) will explain to the audience during the numerous events. They will also invite veterans of all backgrounds to walk together in honor of their service. As the day continues, audience members will be welcome to participate in the dancing.
Davis said Wisconsin has one of the largest concentrations of tribal representations, and this powwow will be an opportunity for them to present their culture to the Madison community and educate its residents about people indigenous to this area.
"This land belonged to Native Americans for thousands of years," Davis said. "We're on their land, and we need to celebrate diversity. It's important for people to learn to celebrate different cultures."
Davis added that dance is important to the event because it is a physical storytelling that varies from tribe to tribe and dance to dance, with different messages and purposes to each performance. Dancing should also be seen as a celebration, she added.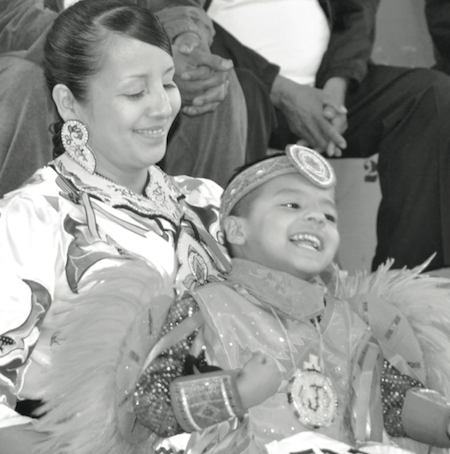 "Getting together and dancing… it's like any party, really," Davis said. "But when you consider that Wisconsin has a large amount of Native American tribes, it's important that people know and understand the dance. It's important for the people that participate."
Davis added that she cannot pick one aspect of the powwow that she is most excited for, as the entire cultural atmosphere will be exciting.
"The dancing, the drumming, the company, the food: it's all going to be wonderful," Davis said.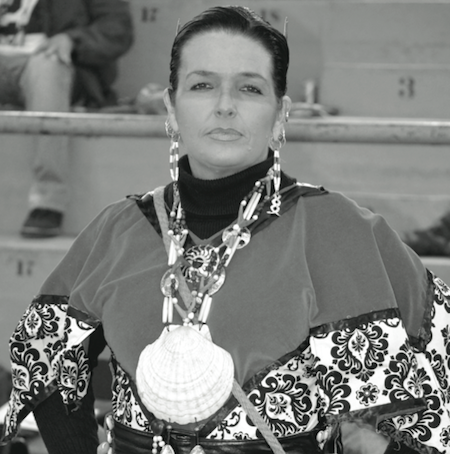 The dancers, drummers and the staff participating in the OWASP 2015 are recognized nationally for their participation on the powwow trail, including Host Drum Midnite Express (Minneapolis), Host Youth Drum Tomahawk Circle (Lac du Flambeau), Co-Host Drum Smokeytown Singers (Menominee), the Invited Drum Ho-Chunk Station (Ho-Chunk), along with Head Man Jason Kingbird (Red Lake), Head Lady Winona Kingbird (Sisseton Wahpeton) and Arena Director Randy Paskemin (Sweet Grass First Nations).
Multiple Native American student groups and UW-Madison departments, units and programs will co-host the powwow, including Wunk Sheek, Alpha Pi Omega Sorority, Inc. and the American Indian Science and Engineering Society.
Davis said the event is expected to culturally enhance the Madison community while providing a great opportunity for families and individuals to have a good time.
"I think the cultures are broader and deeper than people give them credit for, so if you get out there either day, it'll be a lot of fun," Davis said.