March 20, 2015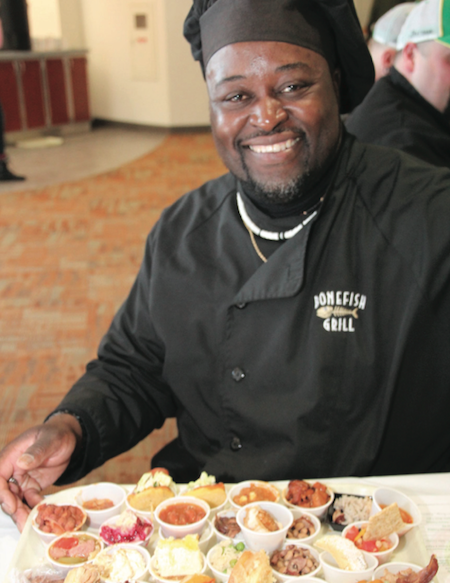 ---
Addtional photos are provided at the end of this article.
---
The 21st annual Men Who Cook community event was hosted this last Saturday, March 14th from 3-5pm at the CUNA Mutual Conference Center.
Presented each year as the signature event of the local chapter of Alpha Kappa Alpha Sorority Inc., it's more than just a delicious and fun way to bring the community together. Men Who Cook raises funds for college scholarships and educational programming directed toward area minority youth, and last year proudly awarded scholarships to eight graduating high school students.
New to the event this year were vendor exhibits and a photo booth, as well as 12 rookie cooks joining 22 other "seasoned" cooks who have participated in past events. The cooks are men of all professions who share a desire to enrich their community and contribute to a good cause, and of course earn bragging rights for their dish!
Executive director of CUNA Mutual, Steve Goldberg, kicked off the fundraiser by presenting AKA with a $1,000 scholarship pledge. The winning cooks received trophies and prizes donated by the local AKA chapter and business organizations, and all who attended had a blast!