April 24, 2015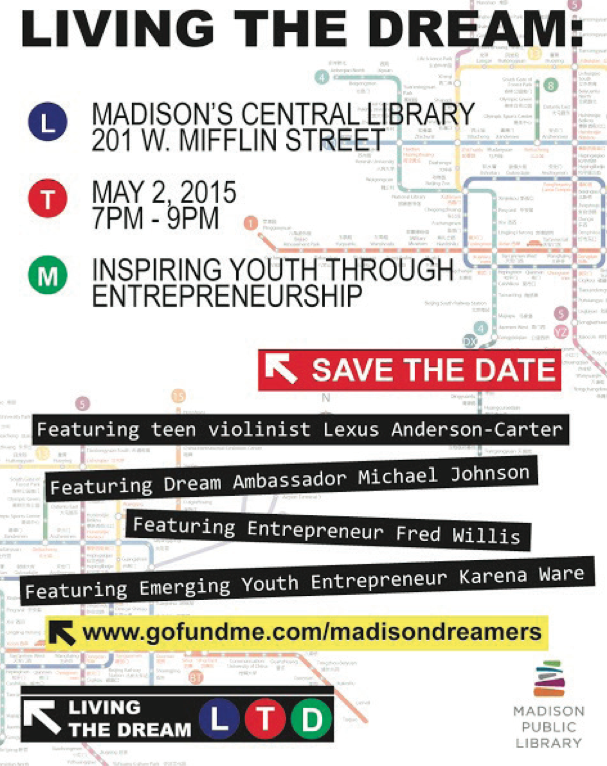 Living the Dream is a newly-launched grassroots entrepreneurship project. With the support of community and business members alike we will award $1,000 scholarships this fall to five talented local high school students with entrepreneurial dreams. Students will be partnered with mentors and receive hands-on training to help make their dreams a reality.
We are hosting a launch party for the initiative on Saturday, May 2nd at Madison's beautiful Central Library and would greatly appreciate it if you'd join us in celebration.
---
Date: Saturday, May 2nd
Time: 7 – 9 p.m.
Cost: Free
Location: Madison Public Library Central Location, 201 W. Mifflin St.
Light refreshments served.
Questions: Please contact Living the Dream founder, Sabrina "Heymiss Progress" Madison, at heymissprogress@gmail.com.