EMPLOYMENT
---

CURRENTLY ACCEPTING APPLICATIONS FOR…….
NEW POSITIONS:
2015 Summer School Teacher
MMSD Building Services Summer Help
Coordinator of Student Conduct & Expulsions
Full Service School Planner – LTE Position
Steamfitter
Carpenter – 2nd Shift
Bilingual Resource Specialist – Mandinka
AVID Middle & High School Tutors & Lead Tutors
Special Need For:
Substitute Special Education Assistants
Bilingual Special Education Assistants
Bilingual Permit Substitute Teachers
Substitute Teachers
NOW AVAILABLE:
2015/16 Teacher Pools – all certification areas
TO VIEW ALL OPEN POSITIONS
& TO APPLY ONLINE:
An Equal Opportunity Employer
EMPLOYMENT
---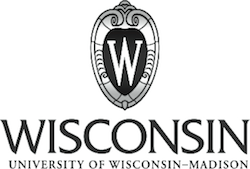 EDITOR
University Marketing, the central marketing and brand office at the University of Wisconsin–Madison, is seeking a full-time editor/project manager. Bachelor's degree in English, journalism or related field and a minimum of two years of professional editorial experience are required. Strong editorial skills, excellent communication skills, demonstrated success functioning in an account manager role, and the ability to manage complex projects and multiple priorities are essential.
To apply submit a cover letter, resume and three samples of communications projects you have worked on and a description of your role by 6/15/2015 to: Renee Celley, renee.celley@wisc.edu.
Unless confidentiality is requested in writing, the names of applicants must be released upon request. Finalists cannot be guaranteed confidentiality. UW–Madison is an equal opportunity/affirmative action employer.
We promote excellence through diversity and encourage all qualified applicants to apply.
A criminal background check will be conducted prior to hiring. A period of evaluation will be required.
REQUEST FOR PROPOSALS
---
ATTENTION:
MBE / DVB Subcontractors & Suppliers
Kraemer Brothers is requesting proposals on the following project:
State Archive Preservation Facility
Madison, Wisconsin
Bids due to Kraemer Brothers June 3, 2015 by 12:00 Noon
If you are interested in quoting this work and need any assistance please contact our office
Kraemer Brothers
925 Park Avenue
P.O. Box 219
Plain, WI 53577
Phone: 608-546-2411
Fax: 608-546-2509
"An Equal Opportunity Employer"