EMPLOYMENT
---
Assistant Director, Strategic Collaborations
Assistant Director, Strategic Collaborations. Seeking a goal oriented, solutions driven, problem solver to serve as an internal point-person on the monitoring, evaluation and reporting of strategic initiatives within the area of education. This position will also be responsible for identifying and cultivating funding opportunities, preparing proposals and assisting with the negotiation of grant terms. The Assistant Director of Strategic Collaborations coordinates with staff internally as well as with partnering agencies to develop proposals and gather performance data that drives fulfillment of grant conditions and program outcomes that improve the lives of children, youth, families and adults.
The successful candidate will be detail-oriented, have strong organizational and time management skills and the ability to demonstrate strong program development and evaluation skills. Experience with measurements, outcomes, performance evaluations and statistical analysis needed with knowledge of budgeting and financial monitoring preferred. Demonstrated ability to build and sustain productive relationships with diverse individuals, groups, organizations, and communities including staff, volunteers, donors and community needed. Strong writing and editing skills and the ability to work efficiently and effectively across several departments, handling multiple projects while under frequent deadlines is a must. Strong word processing, spreadsheet, PowerPoint, database and online computer application skills needed. This profile would typically be met by a candidate with a Master's degree in nonprofit management, education, social welfare, public policy or related field and 3+ years of progressively responsible experience in human service leadership, administration and management, ideally, experience with government and foundation funding sources and systems. This position is funded by a three-year grant. Please submit resume, cover letter including general salary expectations, and application by April 10, 2015 to:
United Way of Dane County
2059 Atwood Avenue Madison, WI 53704
dawnlee@uwdc.org
Application online:
Equal Opportunity Employer
EMPLOYMENT
---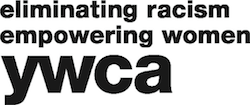 midday 3/27 – 4/3:
YW Transit Drivers Employment Services Director
YWCA Madison is hiring for multiple positions within our agency. Please visit our website
www.ywcamadison.org
to view application deadlines and for information on: open position descriptions, compensation package, salary range & application instructions. Candidates should support the YWCA mission: eliminating racism, empowering women; demonstrate multi-cultural competency & the ability to work with diverse populations. People of color & individuals bilingual/bi-cultural English/Spanish encouraged to apply.
AA/EOE