EMPLOYMENT
---

CURRENTLY ACCEPTING APPLICATIONS FOR…….
NEW POSITIONS:
2015 Summer School Teacher
MMSD Building Services Summer Help
Steamfitter
Carpenter – 2nd Shift
Benefits Technician – Senior
Senior Secretary – Curriculum & Instruction
OMGE – Instructional Design Coordinator
Web Design & Desktop Applications Specialist
Transportation Coordinator
Achievement Connections High School Tutor Coordinator – Limited Term
Physical Education, Health & Wellness Coordinator
Summer Food Program Marketing Assistant – Internship
Bilingual Resource Specialist – Mandinka
AVID Middle & High School Tutors & Lead Tutors
Special Need For:
Substitute Special Education Assistants
Bilingual Special Education Assistants
Bilingual Permit Substitute Teachers
Substitute Teachers
NOW AVAILABLE:
2015/16 Teacher Pools – all certification areas
TO VIEW ALL OPEN POSITIONS
& TO APPLY ONLINE:
An Equal Opportunity Employer
EMPLOYMENT
---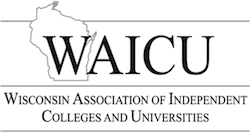 COMMUNICATIONS & MARKETING
WAICU is the official association of Wisconsin's 24 non-profit private, or independent, colleges and universities and their nearly 60,000 students. This "hands on" professional position will be responsible for all publications (paper and digital), news releases, media relations, and development of marketing strategies—including social media and web content. Experience in one or more of these areas and a minimum of a baccalaureate degree are required. Familiarity with higher education is a plus. Title and compensation are dependent on qualifications. For a position description and application instructions, email hr@waicu.org and specify the position.
To ensure consideration for this position, application materials should be received no later than 8:00 a.m. June 8, 2015.
No calls or drop-ins, please. WAICU is an equal opportunity employer.
EMPLOYMENT
---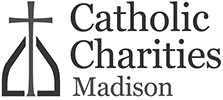 Case Management – Full Time
Excellent position in our Support Broker Program in Madison. Duties include coordination of services for persons with developmental disabilities and traumatic brain injury.
MS or BA/BS in Social Work or related field and at least one year of experience working with people with developmental disabilities required.
Join a supportive team and an agency that offers competitive wages and excellent benefits. This position requires the use of a personal car to travel to client's homes and support agencies to conduct case management duties. Locations are located throughout Dane County. Mileage is reimbursed.
Send cover letter and resume to:
Theresa Wonders-Tamez
Catholic Charities, Inc.
702 S. High Point Road
P. O. Box 46550
Madison, WI 53744-6550
twonders-tamez@ccmadison.org
Equal Opportunity Employer
EMPLOYMENT
---
MAKE A DIFFERENCE IN THE LIVES OF YOUTH IN DANE COUNTY!
Partners for After School Success (PASS), an AmeriCorps program serving Dane county, Wisconsin, is seeking individuals, 17 years of age or older, interested in working with youth to promote academic achievement. PASS members provide literacy tutoring, run youth development programming during after-school hours and engage youth in community service. Host site locations are available in Madison and surrounding Dane county communities. PASS offers extensive professional development training and the opportunity to participate in service trips. PASS offers an excellent opportunity to help youth while building professional work skills.
AmeriCorps members commit to completing 1700 hours between September 1, 2015 and August 31, 2016. Applicants must be 17 years of age or older, a U.S. citizen or permanent resident, have a high school diploma or GED and pass a criminal background check. PASS AmeriCorps members receive a living allowance, health insurance and a $5730 education award after successful completion of 1700 hours. If interested, please visit the
www.PASSAMERICORPS.org
for additional information or contact Connie Bettin at bettin@countyofdane.com.
Grant funding for Partners to After School Success is provided by Serve Wisconsin through the Corporation for National and Community Service. It is against the law for organizations that receive federal financial assistance from the Corporation for National Service to discriminate on the basis of race, color, national origin, disability, sex, sexual orientation, age, political affiliation or religion. It is also unlawful to retaliate against any person who, or organization that, files a complaint about such discrimination.