EMPLOYMENT
---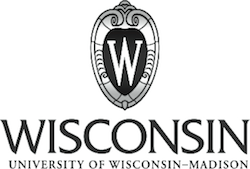 Associate Facilities Architect
The Department of Capital Planning & Development is recruiting for an Associate Facilities Architect. This position is an advanced technical management position responsible for the administration, planning & management of the architectural/engineering projects that are critical to developing & maintaining campus facilities. This position is also responsible for developing scope/budget documents for the biennial capital building process & is a campus representative during all phases of design & construction for major maintenance & construction projects which include instructional, research & academic spaces.
For a complete description of the position visit
ohr.wisc.edu/Weblisting/External/Staff.aspx
& search All Staff Vacancies for 83029. To apply, please send a resume & letter of interest to Stephanie Holzem at sholzem@fpm.wisc.edu; call 608/265-4059 with any questions.
Application deadline is July 8, 2015.
UW-Madison is an equal opportunity/affirmative action employer.
EMPLOYMENT
---
The Town of Madison Police Department is recruiting to create an eligibility list for an entry level police officer.
Responsibilities include:
general police functions including patrol; criminal law enforcement; traffic code enforcement; ordinance enforcement; maintaining public peace; protecting life and property; and working with the community to address community problems.
Minimum qualifications are:
U.S. citizen, minimum age: 21, valid driver license, good driving record, good physical condition, eligibility for Wisconsin Law Enforcement Standards Board Certification, high school diploma, 60 college credits, ability to possess firearm, no felony convictions, no domestic abuse convictions, vision correctable to 20/20, good verbal and written communication skills, react quickly and effectively to stressful situations, able to work evenings, weekends, and holidays, knowledge and skills in operating computer systems, clear and concise speech, ability to handle several tasks simultaneously, ability to perform essential functions of this position, ability to use all standard law enforcement equipment, MUST HAVE COMPLETED AND PASSED POLICE ACADEMY PRIOR TO DECEMBER 15, 2015.
Application and resume must be received no later than July 16, 2015 at 4:30 p.m. at the Town of Madison Police Department, 2120 Fish Hatchery Road, Madison, WI 53713.
Questions may be emailed to Chief Gregory at gregorys@town.madison.wi.us.
AA, ADA, EOE
EMPLOYMENT
---

CURRENTLY ACCEPTING APPLICATIONS FOR…….
NEW POSITIONS:
K-8 Literacy Teacher Leader
6-12 Literacy Teacher Leader
Family, Youth & Community Engagement Coordinator – 12 Months
Family, Youth & Community Engagement Coordinator – 10 Months (2 positions)
Professional Learning Coordinator – Secondary
School Improvement Partner – Secondary
Clerk Receptionist – Whitehorse
Bilingual Enrollment Specialist
Transportation Coordinator
Enrollment Office Support Assistant – Bilingual
Benefits Specialist
Bilingual Professional Development Teacher Leader
Dual Language Immersion Partner
Director – Employment & Talent Management
Recreation Specialist – High School Programs
Middle School Principal
Bilingual Resource Specialist – Mandinka
Special Need For:
Substitute Special Education Assistants
Bilingual Special Education Assistants
Bilingual Permit Substitute Teachers
Substitute Teachers
NOW AVAILABLE:
2015/16 Teacher Pools – all certification areas
TO VIEW ALL OPEN POSITIONS
& TO APPLY ONLINE:
An Equal Opportunity Employer
EMPLOYMENT
---

WISCONSIN NUTRITION
EDUCATION PROGRAM
COUNTY COORDINATOR (100%)
UW-Extension is currently recruiting for two full-time, county-based program leadership positions within its Wisconsin Nutrition Education Program (WNEP). Duties include collaborating with local agencies to ensure the delivery of nutrition education to low-income residents; planning, implementing, and teaching educational programs; managing program budgets and supervising staff. The current vacancies are for the Columbia and Dodge WNEP County Coordinator and the Grant WNEP County Coordinator.
Application deadline
is extended to June 30th, 2015
For details on how to apply, visit:
We are an AA/EEO employer
EMPLOYMENT
---

COMMUNITY, NATURAL RESOURCE
AND ECONOMIC DEVELOPMENT
EDUCATOR (100%)
BROWN COUNTY
As a faculty member of the University of Wisconsin-Extension, Cooperative Extension, employed with Brown County, the Community, Natural Resource and Economic Development (CNRED) Educator is an educational leader in teaching, accessing and applying research findings from the fields of leadership and organizational development, community development, local government education, business and economic development and natural resources in order to meet identified educational needs and interests of citizens, civic groups, businesses and local governments. Take a scholarly approach in strengthening communities and local government through educational programming that builds understanding and leads to improved decision-making and leadership skills.
Application deadline: July 14th, 2015
For details on how to apply visit:
We are an AA/EEO employer
EMPLOYMENT
---
Development Director,
Lussier Community Education Center
As a member of the leadership team, the Development Director will lead the overall fund development efforts for the LCEC, building fund development capacity through a diverse array of strategies in support of a $720,000 operating budget. $40-45,000/year with health insurance, life & short/long term disability insurance, and generous vacation and sick leave package.
Application, instructions, and full posting available at
www.LCECmadison.org
or 55 S. Gammon Rd., Madison, WI 53717.
EMPLOYMENT
---
MAKE A DIFFERENCE IN THE LIVES OF YOUTH IN DANE COUNTY!
Partners for After School Success (PASS), an AmeriCorps program serving Dane county, Wisconsin, is seeking individuals, 17 years of age or older, interested in working with youth to promote academic achievement. PASS members provide literacy tutoring, run youth development programming during after-school hours and engage youth in community service. Host site locations are available in Madison and surrounding Dane county communities. PASS offers extensive professional development training and the opportunity to participate in service trips. PASS offers an excellent opportunity to help youth while building professional work skills.
AmeriCorps members commit to completing 1700 hours between September 1, 2015 and August 31, 2016. Applicants must be 17 years of age or older, a U.S. citizen or permanent resident, have a high school diploma or GED and pass a criminal background check. PASS AmeriCorps members receive a living allowance, health insurance and a $5730 education award after successful completion of 1700 hours. If interested, please visit the
www.PASSAMERICORPS.org
for additional information or contact Connie Bettin at bettin@countyofdane.com.
Grant funding for Partners to After School Success is provided by Serve Wisconsin through the Corporation for National and Community Service. It is against the law for organizations that receive federal financial assistance from the Corporation for National Service to discriminate on the basis of race, color, national origin, disability, sex, sexual orientation, age, political affiliation or religion. It is also unlawful to retaliate against any person who, or organization that, files a complaint about such discrimination.
EMPLOYMENT
---
Development Director
YW Transit Drivers
YWCA Madison is hiring for multiple positions within our agency.
Please visit our website
www.ywcamadison.org/jobs
to view application deadlines and for information on: open position descriptions, compensation package, salary range & application instructions.
Candidates should support the YWCA mission: eliminating racism, empowering women; demonstrate multi-cultural competency & the ability to work with diverse populations.
People of color & individuals bilingual/bi-cultural English/Spanish encouraged to apply.
AA/EOE
EMPLOYMENT
---
Training Manager
Health Care Education and Training is looking for an experienced Training Manager who is dedicated to health promotion and women's health. Individual will coordinate trainings/meetings for public health professionals.
Email a cover letter and resume to:
no_reply@hcet.org
by July 10th, 2015.