EMPLOYMENT
---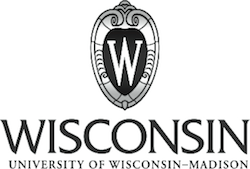 Associate Facilities Architect
The Department of Capital Planning & Development is recruiting for an Associate Facilities Architect. This position is an advanced technical management position responsible for the administration, planning & management of the architectural/engineering projects that are critical to developing & maintaining campus facilities. This position is also responsible for developing scope/budget documents for the biennial capital building process & is a campus representative during all phases of design & construction for major maintenance & construction projects which include instructional, research & academic spaces.
For a complete description of the position visit
ohr.wisc.edu/Weblisting/External/Staff.aspx
& search All Staff Vacancies for 83029. To apply, please send a resume & letter of interest to Stephanie Holzem at sholzem@fpm.wisc.edu; call 608/265-4059 with any questions.
Application deadline is July 8, 2015.
UW-Madison is an equal opportunity/affirmative action employer.
EMPLOYMENT
---

CURRENTLY ACCEPTING APPLICATIONS FOR…….
NEW POSITIONS:
2015 Summer School Teacher
MMSD Building Services Summer Help
Advanced Learner Bilingual Instructional Resource Teacher
K-8 Literacy Teacher Leader
6-12 Literacy Teacher Leader
Director – Employment & Talent Management
Recreation Specialist – High School Programs
Computer Technician
Middle School Principal
Bilingual Resource Specialist – Mandinka
Special Need For:
Substitute Special Education Assistants
Bilingual Special Education Assistants
Bilingual Permit Substitute Teachers
Substitute Teachers
NOW AVAILABLE:
2015/16 Teacher Pools – all certification areas
TO VIEW ALL OPEN POSITIONS
& TO APPLY ONLINE:
An Equal Opportunity Employer
EMPLOYMENT
---

Payroll and Benefits Specialist
The Verona Area School District has an immediate opening for a full-time, 12-month Payroll and Benefits Specialist. Process payroll and administer all employee benefits for district employees in a manner that complies with all Federal, State and District requirements.
Requirements: Education: minimum of a two-year associate degree in accounting/business. Bachelor degree in accounting, finance or human resources is desired. Excellent computer skills are required. 2-4 years of payroll/accounting/bookkeeping experience is required. School District experience with Skyward software preferred. Pay range is $19.04 to $26.35 per hour, plus excellent benefits.
Apply online by June 29th at
An Equal Opportunity Educator/Employer
Minorities are Strongly Encouraged to Apply
EMPLOYMENT
---

WISCONSIN NUTRITION
EDUCATION PROGRAM
COUNTY COORDINATOR (100%)
UW-Extension is currently recruiting for two full-time, county-based program leadership positions within its Wisconsin Nutrition Education Program (WNEP). Duties include collaborating with local agencies to ensure the delivery of nutrition education to low-income residents; planning, implementing, and teaching educational programs; managing program budgets and supervising staff. The current vacancies are for the Columbia and Dodge WNEP County Coordinator and the Grant WNEP County Coordinator.
Application deadline
is extended to June 30th, 2015
For details on how to apply, visit:
We are an AA/EEO employer
EMPLOYMENT
---

COMMUNITY, NATURAL RESOURCE
AND ECONOMIC DEVELOPMENT
EDUCATOR (100%)
BROWN COUNTY
As a faculty member of the University of Wisconsin-Extension, Cooperative Extension, employed with Brown County, the Community, Natural Resource and Economic Development (CNRED) Educator is an educational leader in teaching, accessing and applying research findings from the fields of leadership and organizational development, community development, local government education, business and economic development and natural resources in order to meet identified educational needs and interests of citizens, civic groups, businesses and local governments. Take a scholarly approach in strengthening communities and local government through educational programming that builds understanding and leads to improved decision-making and leadership skills.
Application deadline: July 14th, 2015
For details on how to apply visit:
We are an AA/EEO employer
EMPLOYMENT
---
MAKE A DIFFERENCE IN THE LIVES OF YOUTH IN DANE COUNTY!
Partners for After School Success (PASS), an AmeriCorps program serving Dane county, Wisconsin, is seeking individuals, 17 years of age or older, interested in working with youth to promote academic achievement. PASS members provide literacy tutoring, run youth development programming during after-school hours and engage youth in community service. Host site locations are available in Madison and surrounding Dane county communities. PASS offers extensive professional development training and the opportunity to participate in service trips. PASS offers an excellent opportunity to help youth while building professional work skills.
AmeriCorps members commit to completing 1700 hours between September 1, 2015 and August 31, 2016. Applicants must be 17 years of age or older, a U.S. citizen or permanent resident, have a high school diploma or GED and pass a criminal background check. PASS AmeriCorps members receive a living allowance, health insurance and a $5730 education award after successful completion of 1700 hours. If interested, please visit the
www.PASSAMERICORPS.org
for additional information or contact Connie Bettin at bettin@countyofdane.com.
Grant funding for Partners to After School Success is provided by Serve Wisconsin through the Corporation for National and Community Service. It is against the law for organizations that receive federal financial assistance from the Corporation for National Service to discriminate on the basis of race, color, national origin, disability, sex, sexual orientation, age, political affiliation or religion. It is also unlawful to retaliate against any person who, or organization that, files a complaint about such discrimination.
EMPLOYMENT
---
DIRECTOR OF PLANNING AND DEVELOPMENT
Rock County is seeking an experienced professional to provide daily and strategic leadership to managing the County's comprehensive planning and development activities.
To apply, please submit a County application online at
www.co.rock.wi.us
– Employment Opportunities. The deadline for application submission is Friday, July 10, 2015.
HUMAN RESOURCES DEPT
ROCK COUNTY COURTHOUSE
Jobline: (608) 741-5200
Rock County is an equal opportunity/affirmative action employer. We promote excellence through diversity and encourage all qualified individuals to apply.