June 19, 2015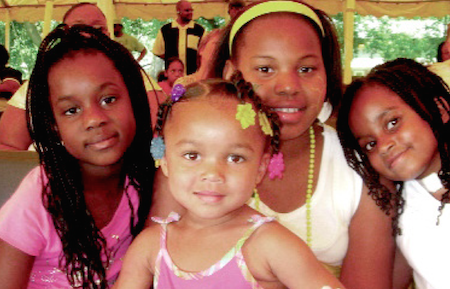 Kids celebrate at last year's Juneteenth Celebration
The month of June is known as the beginning of Summer. It marks the kickoff of many festivals, concerts, games and experiences correlated with warm weather. For the African American community, June is a particularly meaningful month to celebrate. It is a time to embrace the black experience.
It's time for Juneteenth, and this year marks the 150th anniversary of Juneteenth.
"Juneteenth is the celebration of African American emancipation," says Madison's Juneteenth Committee President Annie Weatherby-Flowers. "It's similar to the 4th of July for all Americans."
The celebration happens in over 200 cities across the country. It has been celebrated in Madison since 1990.
"Juneteenth empowers us and helps us to build bridges," said Weatherby-Flowers. "We celebrate the rich heritage of the African American community, the contributions and the local people bringing us together collectively with education, music, food and fun in a festive atmosphere."
Entering its 26th year of hosting the event, the Juneteenth committee has organized events that will take place on June 19th and June 20th. This year's event will take place at Olin Park on June 20th from noon until 6 p.m. The annual parade will begin at 11 a.m. and proceed to the park.
"It's a celebration of freedom," says Heritage Coordinator Fabu Carter. "It is the oldest known celebration commemorating the ending of slavery in the United States."
Although the event itself celebrates President Abraham Lincoln's signing of The Emancipation Proclamation in 1863, Carter points out that the actual Juneteenth Day did not begin until 1865.
"It was June 19th, 1865 that Union soldiers landed at Galveston, Texas with news that the war had ended and that the enslaved in Texas were free. This was two and a half years after President Lincoln signed the proclamation."
The theme for this year's event is "Celebrating Black Lives." "We want to celebrate the positive because we already have all of the data on what's been negative," Weatherby-Flowers says. "But we have a larger, rich history of contributions in making this a better place to live, making it a better world to live in."
This year's Juneteenth will feature four stages.
The youth tent will feature face painting, games and a talent area. Women In Focus will do a reading hour and do a book giveaway. There will also be a Double Dutch Contest. This year's youth coordinator is JaQuesha McFarland.
The Heritage tent will include the Freedom Summer Exhibit and traditional black music from MTrane Plus. There will also be dialogue to revisit the connections between Africans from the continent, the Caribbean and South America, as well as soul food samplings.
The main stage will feature gospel saxophonist Marquis Hunt. He has worked with Fred Hammond, TD Jakes, Yolanda Adams, and others. There will also be a special performance by former American Idol contestant Denise Baker-Jackson.
The "Old School" Tent will feature Motown and blues music. There will be a Dominos and Bid Whist tournament.
"We show the things that African Americans have done that have made America what it is today," Weatherby-Flowers states. "We showcase the talent in our community. We promote businesses through our vendors. We expose our community to resources through all of our informational booths. We represent faith through our church tents. We have an area for our children which are our most precious resource."
Several businesses will be on hand as vendors. One of those is JD's Soul Food Cart.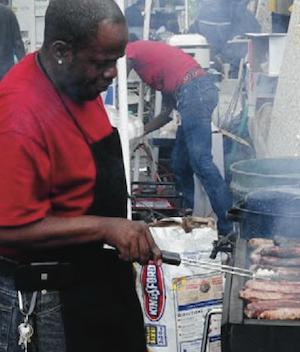 JD's has been in Madison since 2005. The cart has been involved with Juneteenth since 2008. As one of the larger vendors on hand for the celebration, JD's understands the importance of being visible within the community.
"I know it's for a good cause," says co-owner Gary Baker. "As black business owners we're all together in the same struggle. We want to show these shorties the future and the right guidelines and codes to live by. We handle our business properly and we want the younger generations to be able to do things tomorrow that they see we're doing today."
Baker says the JD's cart runs seven days a week. It has offered its services to most of the major festivals in the city and has recently expanded its services outside of the city. But the feeling of community that Juneteenth offers has always been important.
"I love it. I bring my prices down for this occasion because this is for my people," says Baker. "We give everything The Chi (Chicago) has to offer. We do the steak burgers, polishes, Italian Beef, chicken and fish dinners, gyros fries and more."
There are also events taking place prior to the Saturday celebration. On June 13th there was a community cook-off at Madison Area Technical College. Proceeds from the cook-off will go toward future Juneteenth events. And on Friday, June 19th there will be a praise celebration at Fountain Of Life Worship Center.
"African Americans wanted to make sure that they never forgot the price they paid to be free, and began celebrating June 19th as Juneteenth Day," says Carter.
"Elders are called upon to recount the events of the past to African American families. Prayer services were also a major part of these celebrations."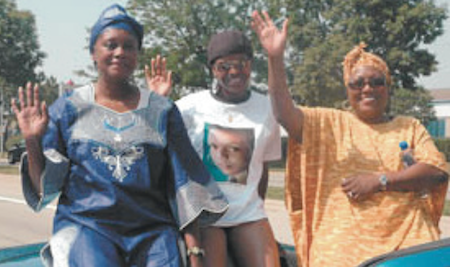 Sponsors for this year's Juneteenth include John Deer, American Family Insurance, BMO Harris Bank, Cuna Mutual Group, Alliant Energy, Unity Health Insurance, Pepsi, and Zimbrick Buick.
The committee is also partnering with Madison Public Libraries and The UW Space Place to provide literature and display booths on Juneteenth in efforts to provide information prior to the event.
There have been challenges. But Weatherby-Flowers says it has all been worth it.
"As I look back it's been lots of work, but lots of rewards," she says. "We celebrate what it means to be black in America today. It's important to know who you are and where you've been so you can move forward."
---
Photos for this story are courtesy of the Juneteenth Planning Committee.
---