January 16, 2015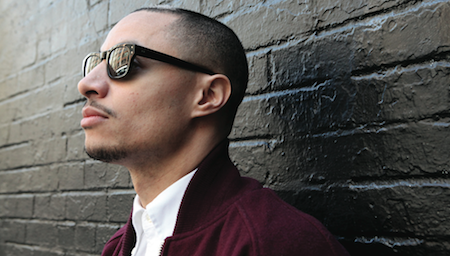 Jose
Jazz has always been recognized as a leading genre of music. But with the emergence of other genres like hip hop and electronic dance music, jazz seems to have taken a backseat. Jose James is an artist that is working very hard to bring it back to the forefront.
James will be performing as part of the Jazz Series at The Overture Center Friday night. James' current tour is in support of his upcoming album, "Yesterday I Had The Blues." The album is a tribute to the late singer Billie Holiday, whom James refers to as the 'Mother Of Jazz.'
This is the fifth studio album for James. The silky baritone has earned a reputation as one of jazz's fresh, new voices. The alluring thing about James is that he has managed to bridge the gap between the standard jazz audience of old and today's hip hop crowd without overly compromising to either genre.
The Minneapolis native began his career in 2008 after graduating from The New School for Jazz and Contemporary Music in New York City. He released two projects with The Brownswood Recording Group, with 2008's 'The Dreamer' and 2010's 'Blackmagic.' The latter featured an eclectic mix of jazz grooves and silky hip hop breakbeats. With stellar songs including the title track, 'Detroit Love Letter" 'Save Your Love For Me' and 'Beauty,' the album received critical acclaim from hip hop and soul media outlets including Okay-player and Wax Poetics. Upon joining the Blue Note roster in 2013, James' sound reached mainstream audiences with the release of 'No Beginning No End.' The project featured the lead single 'Trouble,' a song that propelled James into the national spotlight including appearances on The Late Show with David Letterman, Conan, and The Tonight Show with Jay Leno to name a few.
In 2014 James released 'While You Were Sleeping.' The project pushed the progressive jazz envelope with its grungy guitar riffs and edgier drum rhythms. Powered by the lead single 'Every Little Thing' the album continued to show James' growth as an artist. Standouts on the project included 'Angel', '4 Noble Truths' and maybe one of the most sensual covers of all time with James' take on Al Green's 'Simply Beautiful.'
So, along with artists like Robert Glasper, Norah Jones, Esperanza Spalding, Otis Brown III and Lalah Hathaway, James is recognized as one of the artists at the forefront of the revival in jazz. And he has done it all on his own terms, which makes this show one that you won't want to miss. Friday night's show starts at 8:00 in the Capitol Theater. The will also be a post-concert social and jam session hosted by The New Breed Quartet. For ticket information, go to
www.overturecenter.org
.