July 31, 2015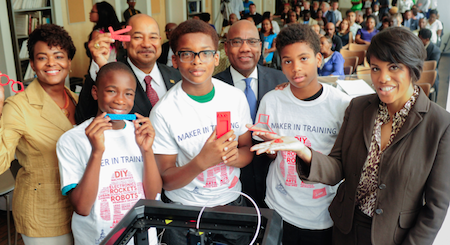 "This initiative is a first-of-its-kind, two-year program that offers 700 black male students hands-on experience in advanced technology, critical thinking, and problem solving."
BALTIMORE, MD – Ayooluwakiitan Oluwafemi, 13, proudly displayed a rubber smart-phone case that he designed on a 3D printing machine.
"It's a prototype," the Baltimore middle-school student said softly during a July 14 event at Morgan State University. College officials here announced an unprecedented partnership with Verizon Wireless. The Minority Male Makers Program (MMMP) will introduce young black men to opportunities in the STEM field. That's short for science, technology, engineering, and math.
Oluwafemi wants to be an entrepreneur. He refuses to accept any of his mother's money to go to the movies – or any social events.  He aspires to earn his own cash and become a self-made millionaire by developing and selling cutting-edge 3D apps.
And he's not alone.
This initiative is a first-of-its-kind, two-year program that offers 700 black male students hands-on experience in advanced technology, critical thinking, and problem solving. These skills should help these young Americans compete in a digital, fast-paced, global marketplace.
From May 2015 through December 2017, according to Verizon executives, MMMP will provide boys of color at 15 middle schools access to a range of STEM disciplines including app design, app development, basic decoding, 3-D-Modeling, 3-D-Design, 3-D-Printing, and Robotics.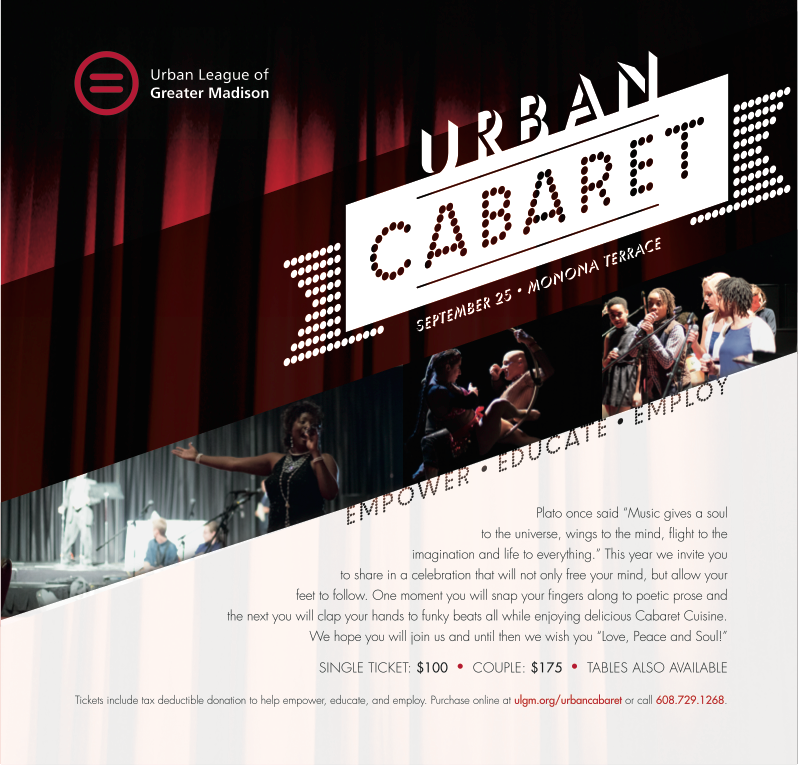 The program will be offered to high-achieving African American and Hispanic seventh- and eighth-graders on the campuses of four historically black state universities – Jackson, Kentucky, Morgan, and North Carolina A&T.
"I want to applaud this initiative," said Morgan State University president Dr. David A. Wilson. "We have a great opportunity at Morgan – and the other HBCUs – to make a difference in the lives of young people."
MSU administrators and black engineers say the initiative is necessary because male students of color are severely underrepresented in STEM fields.
Dr. Eugene DeLoatch, founding dean of MSU's Clarence M. Mitchell, Jr. School of Engineering, said black men compose only 3 percent of America's engineers. That number, he said, hasn't changed much over the years.
"That's a crime," said DeLoatch, a past president of the American Society of Engineering Education. He was the first African American to lead ASEE in its 109-year history.
But, "This is what we do: we develop talent," DeLoatch said. "This is exciting stuff. Of course, it makes sense that a company like Verizon, a technology company, is investing its resources in determining how we can give a brighter future to the youth of America, particularly those who are often marginalized and whose potential is often overlooked."
He said black boys – and black men – can help lead the world in developing groundbreaking technology if given the instruction, consideration, and academic opportunities.
Educators identify several alarming statistics that have hindered progress in the job market for some black men: Disproportionate incarceration rates stand at 4.3 percent of black males compared to 0.7 percent of white males (U.S. Bureau of Justice Statistics). Unemployment rates equal 15.4 percent for black males compared to 6.8 percent of white men (BLS Labor Force Report). Also, high school graduation rates are 52 percent for black males compared to 78 percent for white males. (2012 Schott Foundation for Public Education Report.) Furthermore, according to the Council of Great City Schools Report, only 5 percent of college students are African American males.
Dr. Dontae Ryan – president, Chief Technical Officer, and owner of DLR Technology – said the MMMP's goal is to empower black students by offering them lifelong technology and entrepreneurial skills.
"They need role models. Programs like this are very important," Ryan said. "It lets students know what is possible; they can become engineers and mathematicians. Programs like this are essential."
The MMMP parallels one of President Barack Obama's signature efforts. "My Brother's Keeper" is a sweeping, national, public-private partnership to empower America's young black men and other boys of color through mentorships and job-training programs. My Brother's Keeper was established in 2014 with a $200 million commitment from several large foundations.
A new White House report says that the opportunity gaps facing youth of color restrain the U.S. economy, lower aggregate earnings, shrink the labor market, and slow economic growth. According to the White House, a 25-year-old black man has only a one-in-two chance of being employed today, due to early death, incarceration, low labor-force participation, and high unemployment.
Rose Kirk is president of the Verizon Foundation, which allocated $400,000 for the joint venture between Verizon and Morgan State University. She believes the Minority Male Makers Program will provide long-term employment and professional opportunities for black men.
"What we found is that nobody is paying attention to little black boys and to little Hispanic boys," Kirk said, "and they deserve the same opportunities that so many other kids have."