February 20, 2015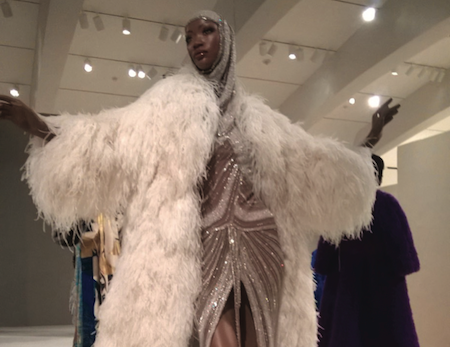 The Legacy of Eunice Johnson: Fashion Freedom
The Ebony Fashion Fair began in 1958 as the brainchild of Eunice Johnson of the Johnson Publishing Company. Johnson initiated the yearly fashion show with the intent of raising money for medical research. However, she ended up doing far more. In fact, she was able to finally open the door to fashion for African American men and women. Through her show, she assured African Americans that their bodies were beautiful and capable of touting any piece that made its way down her runway.

Now, a travelling exhibit called Inspiring Beauty: 50 Years of Ebony Fashion Fair honors her show. It stopped at the Chicago History Museum last year. This February, which is Black History Month, the exhibit visited the Milwaukee Art Museum. Attendees have seen sequined two-pieces suits, brightly colored evening wear that matches for couples, an elegant dress with antennas and a bodice of horse bone, and one sheer but sophisticated wedding dress complete with an ostrich-feather coat.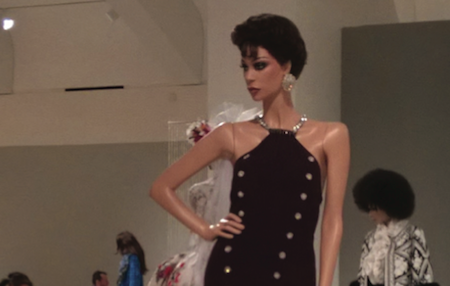 Johnson was known for pushing the boundaries of typical fashion. She invited young, black designers to show their pieces at the fashion fair: Stephen Burrow, Patrick Kelly, and Willi Smith.
Among other influential designers whose pieces bounced down Johnson's runway were Christian Dior, Pierre Cardin, Alexander McQueen, Nina Ricci, even Valentino Garavani.
Designers from countries all over the globe – Italy, France, even Japan – brought their work to the U.S. to be gracefully presented by one of 16 beautiful black models at the fashion fair.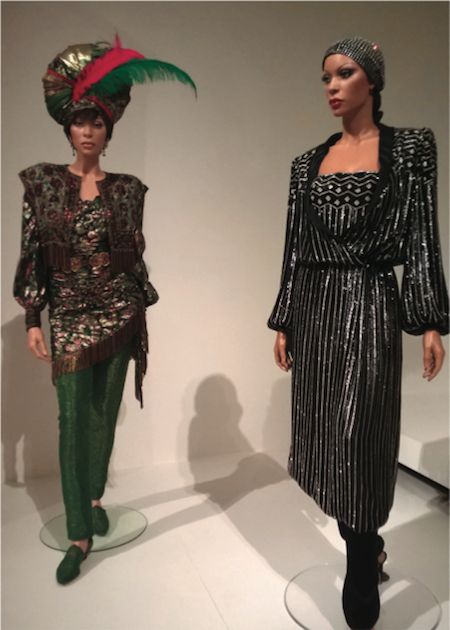 Some of those models, such as Paula Bond, met President John F. Kennedy. Before walking down Johnson's runway, Bond was the first African American woman to win Miss California International. Johnson hired models of all shades, colors, and sizes. Within the travelling exhibit, visitors can see some of the beautiful plus-size pieces that waltzed down the fashion fair runway. One mannequin sported a black sundress sporting a lively floral pattern, is now part of the exhibit.
"In that model, you can see your mother, your aunt, your sister, or yourself," said Camille Morgan, a curator for the exhibit during its time in Milwaukee.
Inspiring Beauty: 50 Years of Ebony Fashion Fair will only be at the Milwaukee Art Museum until May 3. However, Johnson's legacy lives on everyday, in the path she paved for African Americans in the fashion industry, and in the freedom we feel to wear what we love and look great in it.