EMPLOYMENT
---
Chapter and Regional Relations Manager
The Wisconsin Foundation and Alumni Association*, the private fundraising and alumni relations organization for UW-Madison, is recruiting for an experienced professional to join our Alumni & Constituent Relations Team. This position is responsible for assisting in the planning and implementation of programs and projects that strategically engage alumni in key geographic areas and securing commitments from alumni to serve in leadership roles in local chapters.
*The Wisconsin Foundation and Alumni Association is the "doing business as" name of the merged organization comprising the University of Wisconsin Foundation (www.supportuw.org) and the Wisconsin Alumni Association (www.uwalumni.com), whose legal corporate name is registered as the University of Wisconsin Foundation.
Overview:
Local alumni chapters have been an integral part of the Wisconsin Alumni Association since our first chapter was founded in 1900 in Oshkosh, Wisconsin. Chapters continue to be vitally important in supporting an international network in which alumni can stay engaged and connected and give back to the university.
Alumni chapters provide opportunities for alumni to engage locally, to identify and nurture volunteer leaders, to celebrate alumni who make a difference in their communities, and to showcase Badger spirit to current and future alumni. In an increasingly competitive world, the University of Wisconsin-Madison needs the help of chapters to raise money for UW priorities, including local student scholarships, to identify and involve alumni volunteers and to provide opportunities for alumni-to-alumni connections in locations around the world.
The Chapter and Regional Relations Manager's principal responsibilities include:
Serve as liaison and face-to-face representative of the Wisconsin Foundation and Alumni Association to local and national chapters
Assist chapter leadership, as necessary, in increasing innovative engagement opportunities that engage Badgers; ultimately leading to a culture of philanthropy with the University
Provide leadership training opportunities for chapter leadership through chapter visits (approximately 8 visits a year), webinars, and other training opportunities
Provide consultation on strategic event planning, governance issues and board structures, membership recruitment and retention, succession management, and programming
Proactively provide information to chapter leadership regarding UW and WAA events, resources, news updates; including engagement with the chapter scholarship program and the Annual Fund
Respond timely to a variety of questions and requests for information from chapter leadership and volunteers regarding WAA events and resources, as well as general guidelines for chapter development and growth
Manage chapter volunteer prospecting and development and initiatives, providing support for alumni communities seeking a deeper connection with the University of Wisconsin-Madison
Develop and maintain communication and collaboration with respective regions, University resources, and other departmental and University staff on volunteer strategies to advance alumni engagement efforts
Assist the Director of Volunteer Management and Regional Relations in setting and achieving goals
Perform related duties as required or assigned
Minimum Qualifications:
A bachelor's degree or the equivalent combination of education and experience from which comparable knowledge and abilities can be acquired
2 or more years of experience working with volunteers with strong organization and creativity
Ability to communicate and speak persuasively before groups with demonstrated ability to prepare and present written and oral reports
Consulting, training, and facilitation skills and experience
Knowledge and appreciation of the contributions of the University of Wisconsin-Madison and its graduates to the State of Wisconsin and the World
This position requires travel and working non-traditional work hours
Preferred Qualifications:
Experience in event planning and management
Experience working in Higher Education or Public Relations
Proficiency with technology and constituent management databases
Being an alumnus or alumna of the University of Wisconsin-Madison
Previous experience working at the University of Wisconsin-Madison
An appreciation and enjoyment for the spirit, culture, and atmosphere of UW-Madison or of other large public research universities
This is a full time, exempt position, reporting to the Director of Regional Relations & Volunteer Management. We offer a competitive salary and excellent benefit program.
Please contact Human Resources if you have any questions at hr@supportuw.org. Review of applications will begin on August 17, 2015.
Abby Afolabi, Human Resources Coordinator
Wisconsin Foundation and Alumni Association
(608) 262-6219
hr@supportuw.org
The Wisconsin Foundation and Alumni Association is an Equal Opportunity Employer

EMPLOYMENT
---

COMMUNITY, NATURAL RESOURCE
AND ECONOMIC DEVELOPMENT
EDUCATOR (100%)
BROWN COUNTY
As a faculty member of the University of Wisconsin-Extension, Cooperative Extension, employed with Brown County, the Community, Natural Resource and Economic Development (CNRED) Educator is an educational leader in teaching, accessing and applying research findings from the fields of leadership and organizational development, community development, local government education, business and economic development and natural resources in order to meet identified educational needs and interests of citizens, civic groups, businesses and local governments. Take a scholarly approach in strengthening communities and local government through educational programming that builds understanding and leads to improved decision-making and leadership skills.
Application deadline: July 14th, 2015
For details on how to apply visit:
We are an AA/EEO employer
EMPLOYMENT
---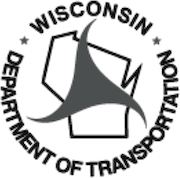 WISCONSIN STATE PATROL TROOPERS & INSPECTORS
61ST RECRUIT CLASS – STATEWIDE RECRUITMENT
The Wisconsin State Patrol is currently recruiting for State Patrol Troopers and Inspectors for our next class which is anticipated to begin on January 10, 2016 and graduate on July 1, 2016. The recruitment will be used to fill approximately 25-50 vacancies.
A multiple-choice examination will be administered in Eau Claire (July 29); Madison (July 29 & 30); Wausau (July 30 &31); and Pewaukee (August 3 & 4).
This is not a walk-in exam;
applicants must register in advance
and no later than July 23, 2015. To pre-register and obtain additional information including qualifications, please visit
http://bit.ly/1NTCDjt
.
EMPLOYMENT
---
MAKE A DIFFERENCE IN THE LIVES OF YOUTH IN DANE COUNTY!
Partners for After School Success (PASS), an AmeriCorps program serving Dane county, Wisconsin, is seeking individuals, 17 years of age or older, interested in working with youth to promote academic achievement. PASS members provide literacy tutoring, run youth development programming during after-school hours and engage youth in community service. Host site locations are available in Madison and surrounding Dane county communities. PASS offers extensive professional development training and the opportunity to participate in service trips. PASS offers an excellent opportunity to help youth while building professional work skills.
AmeriCorps members commit to completing 1700 hours between September 1, 2015 and August 31, 2016. Applicants must be 17 years of age or older, a U.S. citizen or permanent resident, have a high school diploma or GED and pass a criminal background check. PASS AmeriCorps members receive a living allowance, health insurance and a $5730 education award after successful completion of 1700 hours. If interested, please visit the
www.PASSAMERICORPS.org
for additional information or contact Connie Bettin at bettin@countyofdane.com.
Grant funding for Partners to After School Success is provided by Serve Wisconsin through the Corporation for National and Community Service. It is against the law for organizations that receive federal financial assistance from the Corporation for National Service to discriminate on the basis of race, color, national origin, disability, sex, sexual orientation, age, political affiliation or religion. It is also unlawful to retaliate against any person who, or organization that, files a complaint about such discrimination.