EMPLOYMENT
---

PROGRAM DIRECTOR
UPHAM WOODS 4-H OUTDOOR LEARNING CENTER (100%)
The Program Director works in partnership with the Director and Assistant Director in providing leadership and operational management of Upham Woods Outdoor Learning Center. Manage the seasonal naturalist staff and oversees marketing as well as programmatic development. Upham Woods is a year-round educational facility that provides outdoor education, environmental education, and leadership education opportunities for over 9,000 youth and adults each year. In the summer, users are primarily 4-H groups, while during the spring, fall and winter, the Upham Woods Outdoor Learning Center serves school groups and other youth organizations. Upham Woods strives to provide the community with outdoor educational programming and partnerships as a way to provide local accessibility to University resources and research.
Application deadline: April 28, 2015
For details on how to apply visit:
We are an AA/EEO employer
EMPLOYMENT
---

CURRENTLY ACCEPTING APPLICATIONS FOR…….
NEW POSITIONS:
2015 Summer School Teacher
MMSD Building Services Summer Help
Director of Enrollments/Registrar
Assistant Recreation Programmer – Aquatics
Instructional Resource Teacher
Reading Interventionist
Off Campus/Neutral Site Program Substitute Teacher
School Nurse
AVID Middle & High School Tutors & Lead Tutors
Special Need For:
Substitute Special Education Assistants
Bilingual Special Education Assistants
Bilingual Permit Substitute Teachers
Substitute Teachers
NOW AVAILABLE:
2015/16 Teacher Pools – all certification areas
TO VIEW ALL OPEN POSITIONS
& TO APPLY ONLINE:

An Equal Opportunity Employer
EMPLOYMENT
---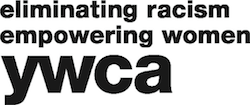 midday 3/27 – 4/3:
YW Transit Drivers Employment Services Director
YWCA Madison is hiring for multiple positions within our agency. Please visit our website
www.ywcamadison.org
to view application deadlines and for information on: open position descriptions, compensation package, salary range & application instructions. Candidates should support the YWCA mission: eliminating racism, empowering women; demonstrate multi-cultural competency & the ability to work with diverse populations. People of color & individuals bilingual/bi-cultural English/Spanish encouraged to apply.
AA/EOE