April 3, 2015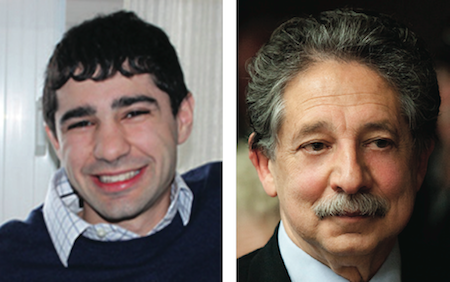 Scott Resnick and Paul Soglin
This past Monday, YWCA Restorative Justice Director, Ananda Mirilli led an informal interview and discussion inviting Mayoral candidates Paul Soglin and Scott Resnick. Representatives from Madison's minority and under-resourced communities were present to cover topics surrounding issues concerning racial and social inequities, including health, transportation, education, and job development, among others.
---
---
Incumbent Paul Soglin seeks re-election against Alderman Scott Resnick, after the two emerged from the primary elections last February. In light of recent events, the upcoming election presents an opportunity to determine Madison's foremost agents of municipal policy decision-making, a critical opportunity in light of the erosion of Madison's progressive identity under the weight of tragedy and salience of gaping disparities.
Among many of the issues covered, the candidates offered different takes on what police accountability should look like. Each responded to a question regarding the use of firearms by police and whether or not they're useful and effective tools of peacekeeping, especially when compared to other country's restrictive use of guns.
Soglin noted that if the U.S. had more restrictive gun laws for everyone, including citizens, there would be less of a need for police to have them. He also advised that there are many factors that exist within a situation long before police intervention, most notably mental illness and substance abuse, which tend to be underlying catalysts for police contact. He pointed to the inadequacy of our state and nation to address these issues, particularly in regards to the extreme lack of funding allocated to organizations that provide resources and counseling.
Resnick believes the best means to address this issue requires a policy overview of police training protocols, particularly with regards to better de-escalation techniques. "When it comes to the use of force by law enforcement – and you see the acceleration of that use of force – legal force and the presence with which a police officer enters into a situation, it's a very dominant perspective. It creates more hostile situations."
Resnick also emphasized the need for increased access to and transparency of data that assesses the levels of racial disparities that exist within the population as a whole as well as with hiring practices and job opportunities, particularly with the state. "Much of this data is not available to the public, and just like everyone else, I'm looking for answers."
Soglin went on to say that "In terms of criminal justice, we've got a system that only addresses worst-case scenarios," adding that the city is making efforts to ameliorate this situation. He pointed out the South Madison Restorative Justice Court as one positive alternative that his office supports. But, he admitted that getting resources for all of the needs of the city is challenging. "We've got a government that doesn't believe in spending money on these things," he laments.
Elections will be held on Tuesday, April 7th, 2015.