EMPLOYMENT
---

CURRENTLY ACCEPTING APPLICATIONS FOR…….
NEW POSITIONS:
2015 Summer School Teacher
MMSD Building Services Summer Help
Director of Enrollments/Registrar
Cook I – Trainee
Benefits Technician Senior
Instructional Resource Teacher
Reading Interventionist
Off Campus/Neutral Site Program Substitute Teacher
School Nurse
AVID Middle & High School Tutors & Lead Tutors
Special Need For:
Substitute Special Education Assistants
Bilingual Special Education Assistants
Bilingual Permit Substitute Teachers
Substitute Teachers
NOW AVAILABLE:
2015/16 Teacher Pools – all certification areas
TO VIEW ALL OPEN POSITIONS
& TO APPLY ONLINE:

An Equal Opportunity Employer
EMPLOYMENT
---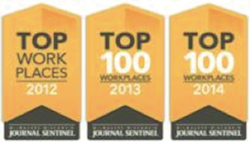 MahlerClean, a commercial cleaning company with over 25 years of experience is conducting a job fair in Madison, WI on Friday, April 17, 2015 from 3pm to 5pm.
Come work for a dynamic fun company that has been awarded the Best Place to Work award 3 years in a row.
We are looking to fill multiple cleaning representative positions throughout the Madison and surrounding areas. Positions are:
Monday – Friday
2 to 5 hours per evening after 5pm
$9.00 – $10.00 an hour Qualifications
Must be able to perform general cleaning tasks
Must have reliable transportation and valid drivers license
Must have reliable means of communication via phone or other device
Must pass pre- employment background screens
To participate in our job fair please visit our office between the hours of 2pm to 5pm on Friday, April 17th. Our address is 402 Gammon Place, Suite 260, Madison, WI 53719.
EMPLOYMENT
---
Volunteer Coordinator
YW Transit Drivers
Shelter Case Manager
YWCA Madison is hiring for multiple positions within our agency. Please visit our website
www.ywcamadison.org/jobs
to view application deadlines and for information on: open position descriptions, compensation package, salary range & application instructions. Candidates should support the YWCA mission: eliminating racism, empowering women; demonstrate multi-cultural competency & the ability to work with diverse populations. People of color & individuals bilingual/bi-cultural English/Spanish encouraged to apply. No calls please.
AA/EOE