April 17, 2015
Following Historic City Council Election, Incoming Alders Discuss Race Relations in Madison
Of the five newly-elected Madison City Council alders, three of them are Black and two of those are Black women. This not only marks the first time that more than two Black alders were elected, but the first time any Black woman has ever served the Madison City Council.
In interviews with The Madison Times, each new alder was asked how they plan to address issues facing people of color in Madison and how they hope to improve race relations overall.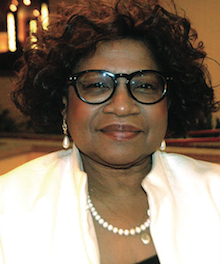 Barbara McKinney, District 1
Ald. McKinney is a former special education teacher who focuses on working with at-risk youth and creating communities designed to serve all of its members, regardless of where they live in a district or from what economic background they come from. As a new alder, she will be committed to the development of safe spaces for community members to have serious conversations about race and race relations, something that starts only once a community has seriously considered what race-related issues are present.
She is happy to see this historic election of people of color to the Madison City Council and hopes that a more diverse representation will allow a greater number of unique solutions for the problems affecting the community. "As you tackle the various concerns in a community, you tackle issues of housing, employment and everything else that keeps opportunities from being available for all people," she said. Like other City Council Members, McKinney hopes to do so by building off of the success of already existing programs which are helping at-risk youth and minorities in the area.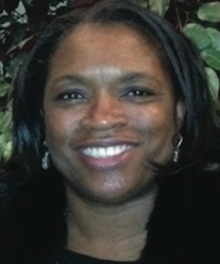 Sheri Carter, District 14
Ald. Carter sees Madison as being at a crossroads in terms of race relations. She hopes to use her position on the city council to put forward positive solutions toward closing education and disparity gaps, and reducing incarceration rates among minorities in the Madison area. She believes it is important for the city council to review current and new policies carefully to ensure that budget allocation and equity initiative policies positively impact people of color in the area.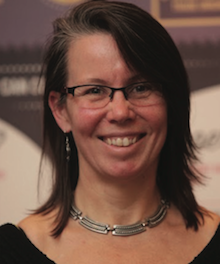 Rebecca Kemble, District 18
As the mother of three biracial children, public concerns surrounding police force policies and increasing economic disparities and systematic inequalities for minorities plays an especially important role in her forthcoming role as an alder.
Hailing from a background of work in cooperatives, she hopes to use her position in government to increase the role of such organizations to build the productive capacity of low-income minorities and assist in the creation of a sense of ownership in their work. "I want to help people not just survive the system but to devote my work towards serious economic development," she said.
She would additionally like to improve the implementation of government programs, focusing more on neighborhood development, affordable housing and reducing the high mobility of low-income families in and out of school districts and homes by building bridges between neighborhoods and schools and finding ways to help stabilize family households.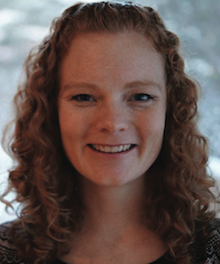 Sarah Eskrich, District 13
Sarah Eskrich is a long-time Madison resident who believes firmly that the work of improving the city's race relations begins with the bolstering already existing organizations. She cites the work of Public Health Madison and Dane County as a good example of a Madison group already working to create conversation around race and what changes can be made in the equity framework.
Eskrich is particularly interested in police policy review and hopes to use her position in government to address issues surrounding it. She sees the first step in addressing racial issues as thoroughly analyzing what those issues are. "Many times, people who have all the right intentions make decisions that aren't holistic because they haven't opened up and listened to enough people or the people most affected," she said. "We need to look closely at the disparities the community faces both on an individual level, in privilege and unconscious bias, and on an institutional level, in areas of policy impact."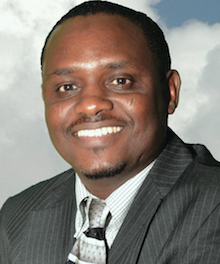 Samba Baldeh, District 17
Ald. Baldeh hopes to use his position in government to find the best solution for the prevalent issues of policing, unemployment and poverty in Madison's minority communities. He is hopeful that the increased diversity of this new city council will reflect in its policies and that real-life experiences of differing races will mix with politics.
While he agrees with how the city is handling their economic plan to improve racial disparities, with its focus on equity and economic development, he sees a need for improvement, particularly for an environment which better favors the mentality that citizens should educate each other about their historical backgrounds both as societal and cultural beings. "We should see ourselves as citizens of the city, the county, and the state," he said.
Baldeh believes that greater focus needs to be placed on recognizing the problems that create these disparities in order to effectively address them, including unemployment and affordable housing.
Ballot Referendums: Madison Schools, State Supreme Court
In addition to the elections, two referendums drew a significant amount of interest from area voters. The first of these, the $41 million Madison Metropolitan School District referendum, was overwhelming supported by voters. The money will be used to fund building projects at 17 of the district's schools and includes plans to improve accessibility, renovations, and technology updates. Funding will increase property taxes on the average Madison home by $62 for the next 10 years.
Passage of the school referendum comes not long after Gov. Scott Walker's 2015-2017 state budget proposal, which would reduce public education funding by a about $127 million or $150/student. Educators, parents, and students alike are worried these cuts will affect the quality of schools in their districts.
Other districts across the state are now seeking local funding to offset the reductions in budget and revenue cap freezes. Thirty-three of last Tuesday's 74 education referendums on ballots across the state were seeking voter permission to increase public education funding. Since the governor's budget is likely to pass, school districts are tightening their belts and asking their communities to help make up for the losses.
The second referendum on the ballot set out to determine the method of election of the chief justice of the Wisconsin Supreme Court. By a narrow margin, Wisconsin residents voted to amend the state constitution and end the long-standing practice of having the position of chief justice go automatically to the most senior justice on the court. The chief justice will now be voted in by fellow justices every two years, a modification that will likely allow the conservative majority to end current Chief Justice Shirley Abrahamson's 19-year run as chief. Abrahamson is one of only two liberal justices on the court. The other one, incumbent Ann Walsh Bradley was re-elected last Tuesday, holding onto her seat against challenger James Daley.