April 10, 2015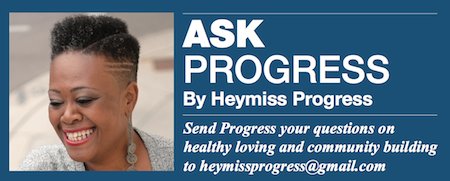 I'm often asked by folks "how do I meet like-minded people?" I've been able to meet like-minded people fairly easily since; well… I even talk to strangers on elevators.
That said, I know that not everyone chats with the barista or librarian like me, so I'm going to offer my best ideas to offer you something that I hope will move you closer to making new friends.
The City of Madison is filled with many unique spaces that offer plenty of opportunities for you to meet your next bestie and/or a date! I mean, cuffing season is over, right? So it's time to shed those layers of winter blues.
Yes, acting funny will leave you and your bad attitude all by yourself. For example, your co-worker has invited you out to lunch how many times and you've turned them down how many times? Unless they're rude, obnoxious and demanding you pay for their meal, what's the problem? You and your co-workers may have some shared common interests. You won't know that if you continue to brush them off.
2. Please, try something new.
I've learned over time that whenever I try something new, I end up meeting beautiful people with shared interests. For instance, I had never tried a beer until a few weeks ago. I was at a game night event and being that we're in Wisconsin; a brewery provided their latest brew. Long story short, someone poured me a great big cup that I eventually took a few sips from. Okay, I didn't like it… at all, but the conversations I had with the folks who were sitting at my table led to new friendships. I actually even met someone who was also into old school cars like I am. So please, try something new. A quick Google search for "events in Madison, WI" is a great start!
3. Go where people with your interests are likely to be found.
I can't suggest this enough. So you love old school Hip-Hop? And there just so happens to be old school Hip-Hop playing at a local club? Well, my guess is that people like you who love old school Hip-Hop are going to be there too! You want to meet a guy who loves to read? Go to the bookstores and libraries. It's really not rocket science. You have to be willing to leave your house and get out there and enjoy yourself. The person who knows all the lines in the movie Love Jones just like you do is likely not going to just appear at your doorstep. So, either get out there or create a Love Jones movie night and invite others and allow them to bring a guest or two (including me!).
In short, be open and don't be so quick to negatively judge others. Realize that it takes time to create that social circle you're wanting. Put in some work and find new spaces and events to explore in the city. If you're having a hard time starting up a new conversation, I've found that simply giving someone a compliment opens the door.
Much love to you and yours!
---
Named one of BRAVA Magazine's 2015 Women to Watch, Sabrina Madison or as you may know her "Heymiss Progress" is a poet, motivational speaker, entrepreneur and change agent. She can be reached through her website, About Sabrina "Heymiss Progress" Madison, at www.heymissprogress.com.
---