July 10, 2015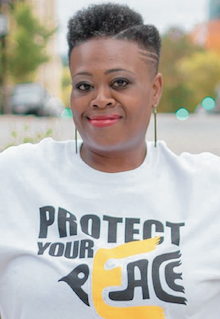 I often receive questions similar to the following two posed by single mothers who are raising sons. As I often do, I reach out to fathers who are actively engaged in parenting their children for advice and their expertise. It's with great pride that I share with you their response this week!
Question: What skill sets should sons be learning or be in possession of?
Responses:
"A value of their life and history; whose opinions REALLY count; and an open mind. Those are 3 things every young black man needs to have because those are the 3 things the majority of us struggle with."
– Marquis F.
"Business skills for their entrepreneurial mindset. I believe it's a mistake to raise our children believing they need a degree for employment more than they need to believe it's to assist them in business ownership.
They need financial skills! We can't keep what we can't understand and that's why most of us have problems with saving and accumulating enough money to finance our dreams. Teach them that the media is scamming them with every advertisement of an entertainer or athlete in name brand outfits and fancy cars. Teach them to never invest in things that rust, rot, and depreciate.
They need social skills! They need those skills to be rooted in and built with proven philosophy and science to help them better understand themselves and the "why" questions that will surface from their own behavior and observing others.
Teach them the ceiling of their growth will be defined by the quality of their decision making! The world is full of choices but every choice should NOT be an option for a young man that is focused on greatness! I teach my kids according to these things daily even though they are very small and can't always understand. In time the light will come on and I believe they will lead lives that avoid of a lot of the mistakes I made. If they do go down the wrong path at least I know that I did my part and won't ever regret my position and efforts as a Father!"
– Will T.
Question: What can a mother do to root a deep set of values that can make a considerate young man who wants to grow into that hard working citizen – one who neither leaches onto women nor an abusive man who thinks that his strength is in his hands instead of his mind?
Responses:
"What my mother did with me was raise me up knowing that I had a Heavenly Father who was always there (even though my earthly father was an absentee father). Being raised to believe that my life had a higher purpose which was rooted in God is one of the reasons why I've become a hard working citizen. I see black men leaving their families for a couple reasons:
1) These men are not only emasculated by society but they are emasculated at home. Why stay in a place where you don't feel like a man?
2) These "men" are not men at all. They are physically adults but mentally infants and adolescents maturity wise. Infants and adolescents mimic and copy exactly what they see, so if they don't see a MAN in the household to mimic growing up, then they don't know how to be a man even when they are far into adulthood. Taking care of a family is a real Man's/Woman's job!!!"
– Billy Joe F.
"Teach him that being a man is hardly just the physical. Make time to spend with him and take advantage of surrogate positive role models (uncle, friends, Boys & Girls Club). Give him age appropriate responsibilities around the house and hold him accountable to that. Expose him to as many positive examples of good men as you can. Definitely teach him to respect women as well as himself.
Remember you can't control the behavior of what other grownups (absentee fathers) do but you can create a positive atmosphere for your son. Also, try to reach out to the father and let him know what time it is with his son, if you feel that it's a healthy environment or it's worthwhile. Other than that do the best you can and that's saying something right there – I know many mother's that have been in this situation and raised fine young men."
– Marcus M.
Much love, Progress!
---
Named one of BRAVA Magazine's 2015 Women to Watch, Sabrina Madison or as you may know her "Heymiss Progress" is a poet, motivational speaker, entrepreneur and change agent. She can be reached through her website, About Sabrina "Heymiss Progress" Madison, at www.heymissprogress.com.
---