May 29, 2015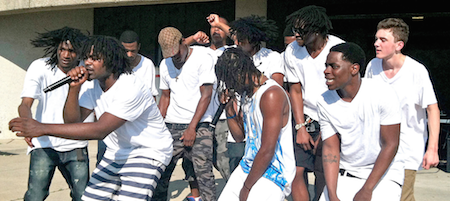 Big Hitz Ent performing at a UCAN event at James Madison Park. Photo credit: Karen Reece
For the Urban Community Arts Network, summertime means live Hip-Hop and R&B music, dance performances, educational workshops and a whole lot of talent.
According to Pacal Bayley, who goes by DJ Pain 1 and is one of the organization's founders, UCAN's goal is to empower the local Hip-Hop community through professional development, performance opportunities and service.
And that's why UCAN is hosting "For the Love of Hip Hop!," a summer concert series with a wide range of activities.
The first event in the series last Sunday featured a head-to-head battle of producers playing original beats, judged by a panel.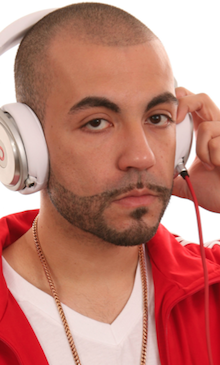 DJ Pain 1. Photo by Michael Brooks
Other live performances will take place throughout the summer in locations such as Worthington Park, James Madison Park and Warner Park, as well as on State Street. The events are running through early August. A full calendar of events can be found at the group's website:
www.urbancommunityartsnetwork.org
.
In addition to providing entertainment for the community, the summer concert series allows aspiring artists a chance to perform, said Bayley.
In addition, the series will incorporate educational workshops that can benefit aspiring artists.
"Consistency is such a powerful concept and as there are few opportunities for fans of Hip-Hop to see live performances in the city, to say nothing of the lack of opportunities for local Hip-Hop artists to perform, [so] we saw a series of events as necessary," he said.
Another of the organization's founders and its current vice president, ShaH Evans, who is a local music promoter, will be hosting the events.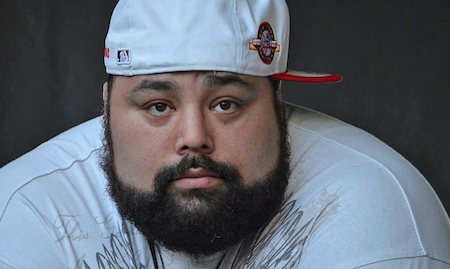 "Why not use Hip-Hop to help teach and reach our youth?" asked ShaH Evans, a local promoter and UCAN's vice president.
He'll use these opportunities to speak about the music industry and the history of Hip-Hop during educational workshops. The summer concert series is important to ShaH because it entertains the community while providing knowledge.
"[The series] gives the community what they want, which is dope live performances, a DJ on the 1s and 2s and people who are doing everything possible to educate," he said. "Not to mention it brings unity to certain areas, if not the entire city of Madison."
According to Bayley, the Madison community can benefit from attending UCAN events. Not only do the events help to build an arts infrastructure in Madison, but they also allow the public to see Hip-Hop as a viable career path in addition to being a respectable and powerful art form.
The events will help serve UCAN's mission statement, which is to empower and unify youth and adults through urban arts, specifically Hip-Hop, said Bayley.
He believes that the events address a demand for Hip-Hop events in Madison.
"More than anything, the community-at-large wants diverse entertainment options," said Bayley. "When the community supports local artists, especially at events that showcase youth performers and professional development opportunities, the music and arts in Madison are strengthened, which we all benefit from."
Bayley emphasized that Hip-Hop music and culture dominate the cultural landscape for young people, which is why it is important to encourage youth to be creative, explore their talents and receive recognition. He believes that art can lead to cultural exploration and awareness, critical thinking, self-reflection and an improved academic performance.
Evans agrees, adding that Hip-Hop can empower and unify youth by allowing them to express their voice and opinion.
"Hip-Hop has been, and continues to be, the number one genre across the board for our youth, so my question has always been, why not use Hip-Hop to help teach and reach our youth?" he said.
The summer concert series is made possible via grants from Dane Arts and the Madison Arts Commission, as well as a donation from the Madison Media Institute.
---
Editor's Note:
The Madison Times' managing editor, Steven Potter, is a founding board member of the Urban Community Arts Network.
---