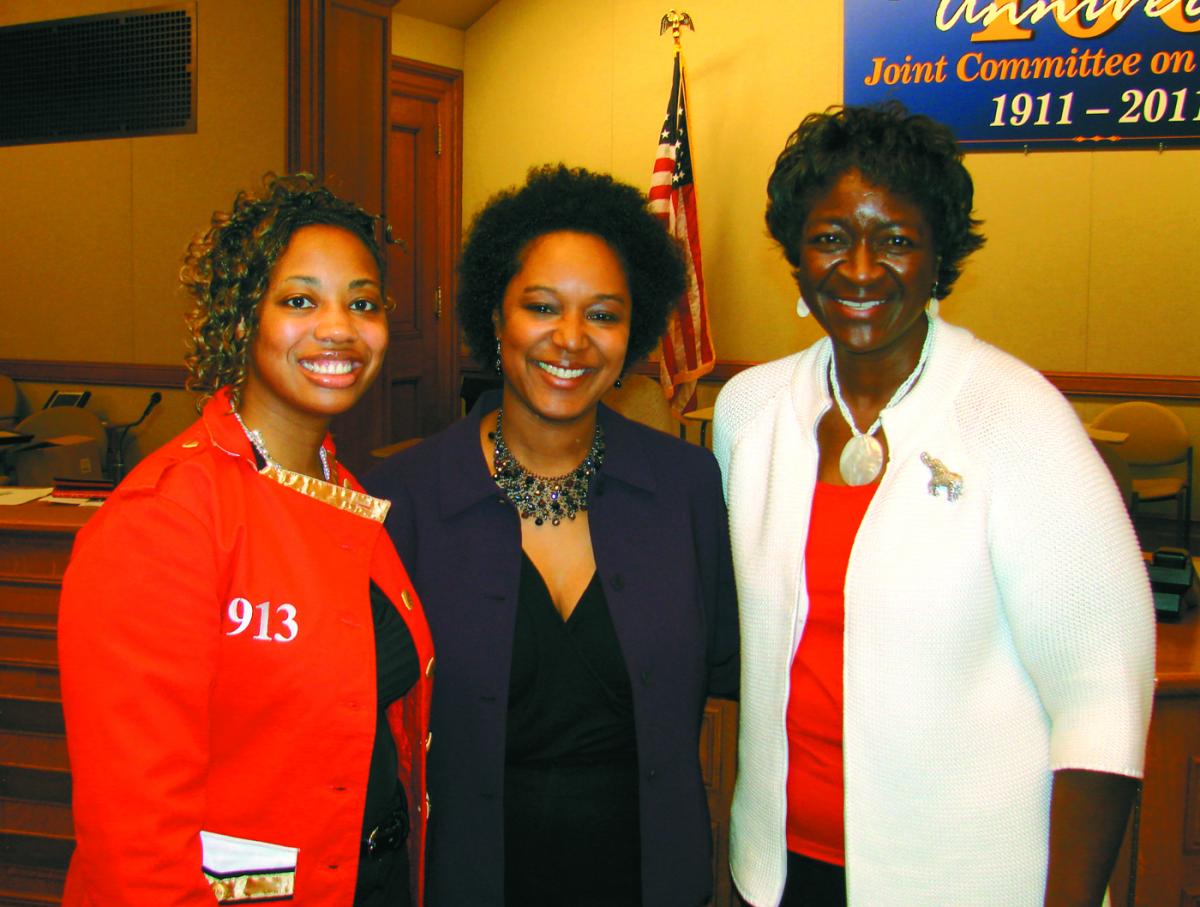 Delta Day took place at the Wisconsin State Capitol on April 17. Ladies from the Delta Sigma Theta Sorority spent a day of networking and meeting and greeting their local legislators as they listened to presentations by Shannon Barry, executive director of DAIS (Domestic Abuse Intervention Services), State Senator Lena Taylor of Milwaukee, and Mandela Barnes, a member of the Wisconsin State Assembly from the 11th district in Milwaukee.
Delta Sigma Theta Sorority, Inc. is a private, non-profit organization whose purpose is to provide assistance and support through established programs in local communities throughout the world. A sisterhood of more than 200,000 predominately Black college educated women, the Sorority currently has over 900 chapters located in the United States, England, Japan (Tokyo and Okinawa), Germany, the Virgin Islands, Bermuda, the Bahamas and the Republic of Korea.
The major programs of the sorority are based upon the organization's Five Point Programmatic Thrust that includes economic development, educational development, internal awareness and involvement, physical and mental health, and political awareness and involvement.
The Sorority was founded in 1913 by 22 students at Howard University. These young women wanted to use their collective strength to promote academic excellence; to provide scholarships; to provide support to the underserved; educate and stimulate participation in the establishment of positive public policy; and to highlight issues and provide solutions for problems in their communities.