May 29, 2015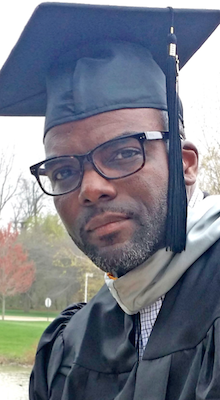 André Small
Born and raised in Chicago, André Small has lived in Madison for 12 years. He has a daughter (Alexis) and grandson (Kylar) who both live in Hiram, Georgia. He received his Bachelor of Science degree in Industrial Engineering from Western Illinois University and his Masters of Science in Management from Cardinal Stritch University. André was recently admitted into the Doctorate in Leadership program to pursue his doctors' degree.
André currently owns and operates Dré Williams Consulting providing improved customer service solutions for employers. André has volunteered with Habitat for Humanity, several youth summits, the Urban League of Greater Madison, and the Junior Achievement program mentoring and preparing students for life after high school.
André has previously worked with the Department of Health Services (DHS) managing the Fiscal and Contracts sections for Medicaid. He has over 20 years of management experience in construction, distribution, the airline industry, call centers, and health care.
André is currently the Section Chief for the Bureau of Job Service (BJS) in the Division of Employment & Training (DET) for the Department of Workforce Development (DWD).
André is a member of Mt. Zion Baptist Church. André is the oldest of four children and the son of Ms. Diane C. Small of Madison.