EMPLOYMENT
---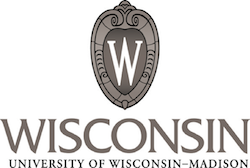 Senior Administrative Program Specialist or
Administrative Program Specialist
University of Wisconsin-Madison, Office of Vice Chancellor for Finance and Administration (VCFA) is currently recruiting for two positions. This positions reports to the Administrative Officer. For additional information on VCFA go to:
https://www.vc.wisc.edu/
The incumbent will be responsible for working with leaders, faculty and staff in academic and administrative units throughout the university to design, implement, and measure outcomes for a variety of projects stemming from large campus initiatives for process, service and organizational improvement. Interested applicants should submit Curriculum Vitae and a letter of interest referring to PVL#82472. Full description of the position can be found at:
http://go.wisc.edu/qy4ya8
Application deadline: May 11, 2015. Applications or questions can be directed to Meghna Shah at 608-263-2650 or jobs@ohr.wisc.edu.
Unless confidentiality is requested in writing, information regarding applicants must be released upon request. Finalist cannot be guaranteed confidentiality.
UW-Madison is an equal opportunity/affirmative action employer.
EMPLOYMENT
---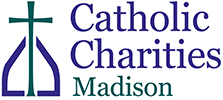 Psychotherapist Job Opening
at Catholic Charities of Madison in Madison, WI:
Start Date: Immediate
Employment Term: Regular
Employment Type: Part Time
Required Education: Graduate Degree
Required Experience: 3 – 20 + Years
Related Categories: Healthcare, Behavioral Health, Non­-Profit/Associations
Position Description: Catholic Charities seeks a part-time, licensed mental health professional to work up to 28 hours a week as a Psychotherapist in our Family Counseling Program. The Psychotherapist will be responsible for providing trauma informed counseling to adults and children who have experienced or witnessed a trauma. Wisconsin State licensure is required. Eligible candidates must demonstrate cultural competence and have at least three years experience working in the mental health field.
Agency Description: Catholic Charities has served individuals and families in an eleven county area in south central Wisconsin since 1946. The programs we have reach those who are facing the transitions of aging, living with a disability, dealing with a crisis pregnancy, seeking to adopt, having marital or family problems, live in rural communities or seeking help with alcohol or drug abuse. We serve and employ persons regardless of sexual orientation, religious, ethnic, racial or social background. We are an Equal Opportunity/Affirmative Action employer.
Contact Information:
Please send resume and cover letter by May 8th to:
Catholic Charities
ATTN: Jerilyn Robinson
1810 S. Park Street, Suite 200
Madison, WI 53713
OR email to jrobinson@ccmadison.org
Questions? Call (608) 256-2358
EMPLOYMENT
---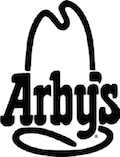 New Store Opening!
Sun Prairie, WI
Arby's Crew & Management
Job Fairs!
April 30th, 2015 & May 12th, 2015
8:00am – 6:00pm Holiday Inn 5109 W. Terrace Dr. Madison, WI
Apply Online:
EOE
EMPLOYMENT
---
Service Coordinator UCP is an established non-profit organization with a fulltime position available for someone who is passionate and skilled in working with people with developmental disabilities and their families. This is a professional level position that is rewarding but fast paced and requires strong time management skills, excellent verbal and written communication, and a history of working as part of a team. This position is unique in that it offers a good balance between working directly with people who have disabilities and service coordination. Responsibilities include consulting with child care programs, community inclusion, supervision; and connecting families to qualified care providers. Direct experience is required as is education in a related field required. Spanish speaking is a plus. Vehicle/license/insurance necessary. Competitive salary/benefits. EOE/AA Employer. Please send cover letters with resumes to gingers@ucpdane.org.
EMPLOYMENT
---
Volunteer Coordinator
YW Transit Drivers
Shelter Case Manager
YWCA Madison is hiring for multiple positions within our agency. Please visit our website
www.ywcamadison.org/jobs
to view application deadlines and for information on: open position descriptions, compensation package, salary range & application instructions. Candidates should support the YWCA mission: eliminating racism, empowering women; demonstrate multi-cultural competency & the ability to work with diverse populations. People of color & individuals bilingual/bi-cultural English/Spanish encouraged to apply. No calls please.
AA/EOE
EMPLOYMENT
---
Membership Director
Wisconsin Public Radio is searching for a seasoned fundraiser to oversee our Listener Development Unit and run the $6.5M per year membership program. Requires: 4 or more years' exp. in non-profit fundraising; supervision; and more… Details:
http://www.wpr.org/membership-director
. Betsy.nelson@wpr.org.
EOE