July 31, 2015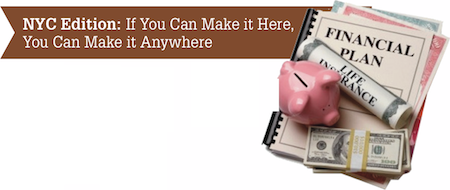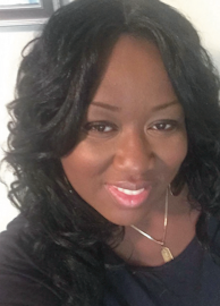 Meryl Pritchard
Matiya Hill
As always, welcome back to Brown Girl Green Money! During the Fourth of July holiday I traveled to the city that never sleeps – yes, the beautiful New York City! I was there to tour the city and more importantly visit one of my best friends, Meryl. While on my mini vacation I decided to slide a Brown Girl Green Money interview into the mix.
But before I get started with the interview, here's a quick bio of my friend: Meryl is a driven 30-something that is always looking to make her mark in this world. She's a true New Yorker (Brooklynite to be specific) – she's ambitious, intelligent, sweet and sassy! Emphasis on the sass honey. New York is dubbed one of the most expensive cities in America. So, I was curious to know how my friend was able to stay fabulous while managing her finances in the Big Apple.
BGGM: What financial advice do you have for other women of color?
Meryl: Save, save, save!! That's my piece of universal advice for any race. I'm at the age of 31 now and I was taught to save at a young age, but of course it's not that easy. I remember receiving this advice after college, 'Pay yourself first.' Before you pay any bills, buy any items, grab that drink at you local happy hour – pay yourself first! The following week after I received that advice, I set up a bi-weekly automatic transfer to my savings account. So on each payday $50 would automatically transfer from my direct deposit to my savings account. I felt like that was very important in my twenties, and I plan to continue paying myself first for years to come. Once you save what you don't see, it really adds up!
BGGM: How do you budget your finances while living in one of the most expensive cities in America?
Meryl: I struggle even using the word budget. Yes, everyone should do it, but I do live in a fast-paced city where you have easy access to everything. I had to quickly learn that I cannot attend every event in the city. I cannot go out every weekend for pricey dinners with my friends, I cannot shop online every week and I don't necessarily need that new bracelet just because it's on sale. This is truly the city that never sleeps so there is always something to do and something nice to buy! I have learned to prioritize  my responsibilities. At this time, I don't physically write a budget each month but I am highly aware of my spending habits and I have financial goals that I am actively pursuing.
BGGM: Do you have any tips to financial success for your peers (ages 25-30+)?
Meryl: I can only share the tips that I have gained and the knowledge that was passed on to me. My tips are as follows: Don't live above your means. Next, definitely take advantage of the automatic transfer from checking to savings – the majority of the time what you don't see, you don't spend. Also, start saving for your future and retirement as soon as possible, it will pay off in the long run. Invest! (I love Roth IRAs). Investing may be scary for young adults but there are resources out there to help us! It's always important to have an active life insurance policy. Next, write down all short-term financial goals. For example, my short-term goal is to pay off all credit card debt by 2016. Educate yourself. Take the time to read about personal finance, watch financial podcasts/videos, or maybe take a few classes on an economic topic that interests you. Last, but not least, surround yourself with positive individuals who will motivate and support you during your financial journey.
BGGM: What resources do you use to stay fashionable and within your budget while on the go in the city?
Meryl: I'd like to think I'm like any other girl in the city. I want the best deal! My main resource is good ole' technology (team IPhone). I often use technology to find awesome sales, receive electronic coupons from my favorite stores, and shop! I also use a resource called the $5 savings plan (which I found on Pinterest). The plan goes as follows: If you shop with cash and receive a $5-b-ll back as changed – don't spend it! Place that $5 in a jar or savings account and watch it add up. I'm usually able to save $200 in two months with the $5 savings plan. If you're interested in starting a $5 savings plan, check out this helpful link: https://www.pinterest.com/pin/66709638202647401/.
BGGM: Do you have anything else that you would like to share with BGGM readers that may be on the road to financial freedom?
Meryl: I try to live by one of Oprah Winfrey's quotes: 'Be thankful for what you have; you'll end up having more. If you concentrate on what you don't have, you will never, ever have enough.' To the Brown Girl Green Money readers, managing money and 'figuring it all out' can be tough – don't be too hard on yourself and don't give up on your goals. You are closer to the finish line than you think.
---
---