June 5, 2015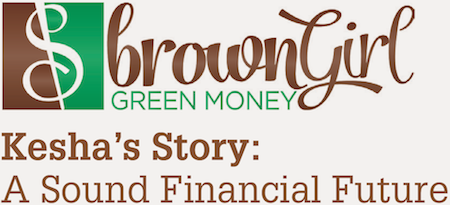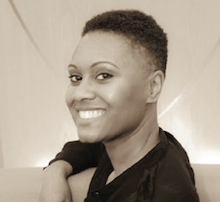 Angela Fitzgerald
As a follow-up to last week's article about the debt snowball method, I found it very coincidental that I ended up in a conversation with another brown girl about the very same topic during a Memorial Day barbeque.
Not one to believe in coincidences, I asked if she would like to share her story. Ladies and gentlemen, introducing Kesha Wilkinson.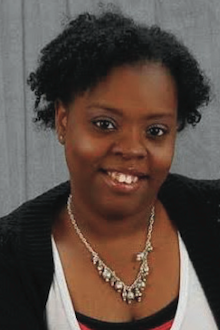 Kesha Wilkinson
Kesha, tell us a little about yourself.
I'm a recent graduate of UW-Madison, where I studied educational leadership and policy analysis. I work with IMPACT, a national Christian organization and college ministry that seeks to raise up leaders of African descent who are spiritually focused, financially responsible and morally fit. I'm originally from Milwaukee and am the oldest of four children.
Congratulations on graduating, girl! It's interesting that the organization you work for specifically lists financial responsibility as one of its tenets.
What sparked your interest in the area of personal finances?
I grew up without a lot of guidance on how to save and invest. My move to Madison led me to join the Northside Christian Assembly, where I was provided an eight-week financial training on how to use money responsibly, and on the importance of saving and investing.
I like that your church provided you with financial training. What are some of the key points from it?
I realized that no matter how much money you have, you can still be financially responsible. [When I first moved here], I was not making a lot of money and thought there was no way I could save and do all of these things [the financial trainers] were talking about. But I learned how easy it was to track my money and examine my spending, to read articles on how to invest or even go into a bank and ask questions.
I love how you emphasize that it doesn't take a lot to start. I think some people get intimidated by the idea of personal finances if they are currently not making the amount of money they desire. The fact is, there are people with high income levels but are still not where they want to be financially because they do not properly manage their money. I get so inspired when I hear stories of people from humble financial conditions who still manage to amass wealth. It doesn't take flossing like I'm in a rap video to signify that I've financially arrived. Slow and steady still wins the race. So what are you currently working towards – money-wise?
The biggest thing I'm working towards is being in a financial space where I can do what I want to do, including travel, eventually pay for my kid's college or retire early. I want there to be no financial limits to what I can do.
Financial freedom is my primary motivator, too, so I can definitely relate. What steps have you put into place to help you reach your goals?
I'm first gaining an understanding of how much debt I have relative to my income. I'm also looking into opportunities to create more income streams, such as buying property that I could live in but that I could also rent out, allowing my mortgage to be paid by someone else.
I see myself eventually owning multiple properties and doing ministry work full time.
I'm rooting for you! What words of encouragement do you have for other brown girls who are also working towards their personal finance goals?
I would say to think about and focus on the future. I think a lot of people worry about their immediate wants without considering whether they can presently afford those things. Focusing on my goals makes it easier to push through paying off debt and planning for the future.
---
If you would like to follow-up with Kesha, feel free to email her at wilkinson2@uwalumni.com. Also, if you would like to share your money story, please contact us at browngirlgreenmoney@gmail.com or on Facebook at www.facebook.com/browngirlgreenmoney. Angela is a researcher/program evaluator by day, and crime fighter by night. And by "crime", she means the perceived inability to turn dreams into reality. She can be reached at browngirlgreenmoney@gmail.com if you'd like to share your money story, chop it over life goals, or all things Shonda Rhimes.
---