MADISON —The Madison Metropolitan Chapter of The Links, Incorporated invites you to attend its 5th annual Community Recognition and Scholarship Jazz Brunch to benefit local, academically talented African-American students that will be attending college.
The highly anticipated event will be held on Saturday, Nov. 22- 11 a.m.-2 p.m. at the Sheraton Hotel. It is a fundraising event that includes a networking social hour, a delicious brunch, live jazz music, and door prizes.
Five individuals and an organization will be recognized for their strong contributions to the community and beyond, preferably in one or more of the Links' five program areas: The Arts, National Trends and Services, International Trends and Services, Health and Human Services, Services to Youth. Over the past four years, 22 honorees have been recognized. We encourage you to attend this event to give more students the financial support to pursue their academic goals.
Tickets are $55 per person or $550 for a table of 10. Order your tickets or make a donation by visiting us online at www.madisonlinksinc.org. For more information, please contact us at: madisonlinksinc@gmail.com.
The awardees for the event are:
ALTHEA RENÉ MILLER
Born and raised in South Central Los Angeles, Althea René Miller is a multi-genre artist who dabbles in poetry, spoken word, visual art and graphic design, and dance, and uses art as a change agent, healing mechanism, and educational tool.
In 2012, she graduated from UW-Madison with a BA in psychology and returned in spring 2014 to pursue a master's degree in Multicultural Education under the guidance of Dr. Gloria Ladson-Billings.
Althea refuses to be contained. She is currently employed as a GED instructor at Omega School, Creative Director at Lilada's Livingroom, a contributor at The Capital City Hues, contributor, ambassador, and copy editor at MaverickHILLTM — an international women's empowerment brand; a freelance designer, active member of Mt. Zion Baptist Church, chairman of the Emerging Young Leaders program sponsored by the Kappa Psi Omega chapter of Alpha Kappa Alpha Sorority, Incorporated®.
Juan José López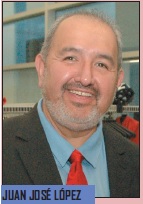 Juan José López is originally from San Antonio, Texas and received a bachelor's of art degree in social work from the University of Wisconsin-Madison. Juan José has been the executive director of Briarpatch (a homeless and runaway youth center/shelter in Dane County) and the Boys & Girls Clubs of Dane County, worked as an aide to Wisconsin Governor Anthony S. Earl, and worked as a Policy & Planning Analyst for the Office of the Attorney General Peggy A. Lautenschlager. Juan José is currently the Director of the Bureau of Program Management & Special Populations in the Division of Employment & Training (DET) of the Department of Workforce Development (DWD).
Juan José López has held many positions with a variety of community based organizations. He currently serves as the Chairperson of the Board of Directors of United Migrant Opportunity Services (UMOS), the largest Latino/Hispanic run organization in Wisconsin. He is also a founding member, board member and currently serves as the Vice President of the Latino Chamber of Commerce of Dane County (LCC), a member of the Rotary Club of Madison as well as a board member and the Vice President of their Rotary Foundation, is a member and Vice President of the Wisconsin Migrant Coalition, and is a member and Chairperson of the Youth Committee for the KIDS Fund of The Capital Times Newspaper. He is a founding member of the Latino Professionals of Greater Madison (LPA) and serves as an advisor to the group. Juan José López has also served as President of Nuestro Mundo Community School Inc. and is a member of the executive board of the Latino Support Network (LaSup) in Dane County, which he founded along with others in the community.
Pia Kinney James
Pia Kinney James is a native of Madison. She was hired as the first Woman of Color at the Madison Police Dept. in 1975. I served 29 years, and am now retired. Although I worked most units in the Police Department, my proudest and hardest job was being Crime Scene Investigator, which lasted for 13 years.
She has been volunteering most of my life in areas of justice and fairness to all, but especially for women and children. I have tried to accomplish goals within my community, to make a difference in Madison Wisconsin by, "Changing the Climate of Policing", teaching citizens their Rights, and sharing resources with all.
Lisa Peyton-Caire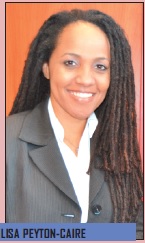 Virginia native and Madison transplant, Lisa Peyton-Caire is an educator, social entrepreneur, Mother, Wife, and change agent whose work and service continues to impact and empower here in Dane County and beyond.
An educator by training, Lisa's work over the past 20 years has spanned the PreK-16 education spectrum and has merged the fields of education, human services, youth and community empowerment, college access, information technology, public health, sustainability, advocacy, and non-profit leadership.
Over the past 8 years, her work has grown to encompass women's health. As Founder & President of the Foundation for Black Women's Wellness, a Wisconsin based non-profit, Lisa works passionately with her team to eliminate health disparities and other barriers impacting the lives of African American women, girls and their families. Lisa's relentless drive and commitment to Black women's health has earned her many honors including the 2014 Public Health Madison-Dane County Leadership Award, recognition as an Everyday Health Hero by the Wisconsin Women's Health Foundation, a 2013 Brava Magazine Woman to Watch, a 2013 Water Bearer Award Honoree, and a 2013 Honoree of the Business Forum's Athena Award.
Nichelle Nichols
Nichelle Nichols is the Chief Academic Officer at the Boys & Girls Club of Dane County.
Ms. Nichols leads the educational programs and school-based partnerships with the Madison Metro School District and Verona Area School District. In her role Ms. Nichols proudly works to advance the dreams of college-bound (and college enrolled) students through three key programs: AVID/TOPS, College Club and TOPS College Continuation. She leads a department of 20+ dedicated employees who work directly with youth and she provides oversight to a $1.6 million department budget.
Ms. Nichols is a native of Madison and a graduate of West High School (1987). She has a B.S. in Family & Consumer Journalism from University of Wisconsin-Madison; Master of Science in Business Management from Cardinal Stritch University and is a current Doctoral student in Educational Leadership for Higher Education at Edgewood College.
Ms. Nichols is a Board member for the Foundation for Madison's Public Schools, a County Executive appointed member of the Dane County Youth Commission, member of the King Coalition, and serves as Vice President of Alpha Kappa Alpha Sorority, Incorporated, Kappa Psi Omega chapter.
American Family Insurance – (Pam Stampen, Community Development Director)
Still based in Madison, the company currently operates in 19 states, contracts with nearly 3,500 independent contractor agents and employs about 7,500 people in a variety of professional areas. American Family insurance is the nation's third-largest mutual property/casualty insurance company and ranks 373rd on the Fortune 500 list. American Family has a long tradition of community sponsorships and involvement, contributing to organizations that improve the quality of life of those in need, particularly children.
The company annually provides charitable contributions of more than $3.5 million.