March 20, 2015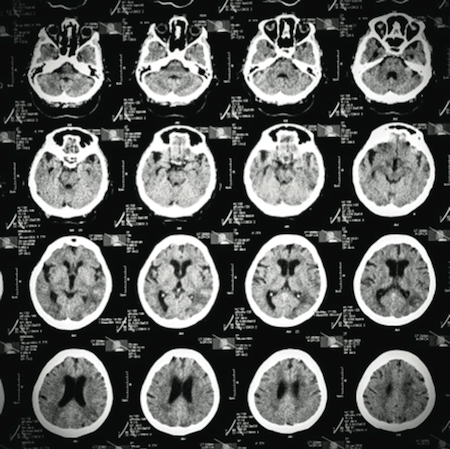 Traumatic brain injuries can cause more than just physical pain. For more than 70 percent of patients, brain injuries cause irritability and what is often described as a quick temper.
Sponsored By:

---
---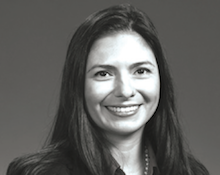 Melissa Castro, PsyD
"In most cases, people can return to living independently, working and driving, but they may find mental and physical activities require more effort."
When it comes to the risk of injury, we often focus on the physical injuries many people sustain: broken bones, scrapes and bruising that are visible to the naked eye. But every year an estimated 1.7 million Americans sustain some form of brain injury. These serious injuries can happen to anyone at any time.
What causes brain injuries?
Brain injuries are often the result of every day accidents. Injury to the brain is caused when a major, blow, jolt or penetrating injury to the head disrupts the normal function of the brain. Common events that can cause traumatic brain injury include:
Falls. The most common cause of traumatic brain injury is some kind of fall – falling out of bed, slipping in the bath, falling down stairs, falling from a ladder and other related falls. Older adults and young children are most at risk.
Vehicle-related collisions. Collisions involving cars, motorcycles or bicycles are another leading cause of brain injury. Pedestrians involved in these types of accidents also routinely sustain brain injuries.
Violence. About 20 percent of brain injuries are caused by violence including gunshot wounds, domestic violence or child abuse.
Sports injuries. A number of sports including soccer, boxing, football, baseball, lacrosse, skateboarding, hockey and other high-impact or extreme sports are known to raise the risk of head injuries like concussions.
When to see a doctor
If you or a loved one receives a blow to the head or body that worries you or causes behavioral changes, do not wait! Find emergency medical care if there are any signs or symptoms of a brain injury following a blow or injury to the head. Even if a head injury is considered "mild", such as concussion, it is serious and requires prompt attention and an accurate diagnosis.
Brain injuries can cause many kinds of damage including: concentrated damage of brain cells, bruising and tearing of cellular structures, widespread brain cell damage, damage to blood vessels and protective tissues around the brain, or bleeding in or around the brain. Swelling and blood clots in or around the brain can also disrupt your brain's oxygen supply, causing further damage.
To diagnose a brain injury, doctors can use many kinds of tests to assess how your brain is functioning. Additionally, images of the brain can be taken using a computerized tomography (CT) scan or a magnetic resonance imaging (MRI) machine for different purposes at different times during the diagnosis process.
Other tests, called "neuropsychological" or "neurocognitive" tests, are also used to assess your learning and memory skills, how well you can pay attention or concentrate and how quickly you can think and solve problems. These tests help your doctor identify the effects of your brain injury that may not be apparent on neuroimaging.
Treating brain injuries
Because injuries to different areas of the brain can cause different problems, Dean & St. Mary's Neuropsychologist Dr. Melissa Castro says the treatments – and impact on returning to a normal daily life – can vary greatly. Commonly, brain injuries will impact your ability to think, how you behave and your emotional control.
"Different problems can arise depending on the area of the brain that is damaged," says Dr. Castro. "In most cases, people can return to living independently, working and driving, but they may find mental and physical activities require more effort."
For some injuries, like concussions, treatment focuses on resting the brain and then gradually building your brain's workload back up to where it was prior to the injury. For more serious injuries, including bleeding in the brain, various kinds of medications such as pain relievers and anti-anxiety medications may be prescribed. Cognitive and physical rehabilitation may also be a part of the treatment process depending on the injury and any resulting complications.
More than 70 percent of patients with traumatic brain injury experience problems controlling emotions or mood swings. Many are described as being more irritable or having a "short fuse" after their injury. Dr. Castro says this can often be the hardest part of brain injury treatment and recovery for patients and their families.
To help her patients better cope with recovery from a brain injury, Dr. Castro often suggests a variety of methods. To help with attention and memory problems, she suggests working on computerized brain training exercises such as those offered by Lumosity.com or BrainHQ.com. For some patients and their families, support groups are helpful. For others, Dr. Castro recommends mindfulness and relaxation strategies that can help calm and relax the brain as it works to recover from injury. Another tip for faster recovery? Reduce your daily stress.
"The best thing you can do to promote recovery and protect your brain is to reduce stress in your life," says Dr. Castro. "A little bit of stress is good for people because it can have an energizing or activating effect, but too much stress does not allow the brain to work well."
She adds that research shows that if you chronically stress animals, brain synapses die, particularly in the areas of the brain that are important for learning and memory.
"In order to protect your brain and optimize brain function you have to protect it from excessive stress," she says. "Exercise, relaxation and mindfulness are all great ways to do this."
Support is important
It is important to note that throughout the recovery process – whether it includes resting the brain or more extensive medical treatments – the support of family and friends is incredibly important. Dr. Castro says that the emotional and behavioral changes that her patients experience are often the most difficult to deal with. It's important to remember that these changes are because of the brain injury, not conscious choices by the person you love.
"Try not to take things personally," she says. "Don't try to argue with them, but also don't let them walk all over you. Set firm rules for communication. Do not tolerate abusive behavior by refusing to talk to the person if they are yelling or throwing a tantrum. Try to figure out what is triggering the outbursts and learn to avoid or divert them before it gets out of control. When things do get out of control, suggest taking a time out and then address the issue later once tempers have cooled."
If your loved one starts to show signs of post-traumatic stress (i.e., reliving the trauma, panic attacks, flashbacks, nightmares or extreme avoidance of anything that reminds them of the trauma) contact a psychologist or other mental health provider.
Preventing brain injuries
As with many other injuries and medical conditions, prevention is the best medicine when it comes to brain injury. Make sure you are properly protecting yourself and your family by buckling up in the car, wearing helmets when you are out riding bicycles and paying special attention to fall hazards in and around your home.
With the help and support of your doctor and family, recovery from a brain injury is possible.