February 20, 2015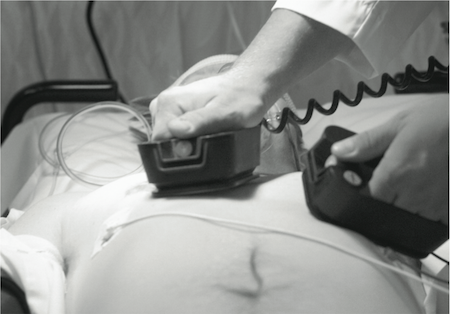 When it comes to treating a heart attack, the earlier treatment starts, the better. The longer you wait for medical treatment, the more your heart muscle is damaged.
Sponsored By:

---
---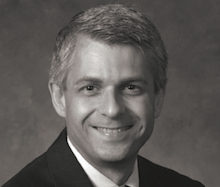 John Phelan, M.D.
"During a heart attack you are prone to lethal arrhythmia that may require immediate attention. If such an arrhythmia occurs, it can be managed by electrical shock – called defibrillation – to the chest,"
Heart disease is the number one killer of Americans, accounting for more deaths in the United States each year than all cancers combined. Heart attacks don't discriminate. They can strike anyone at any time. When it comes to treating heart disease – and heart attacks specifically – timing is critical. Dr. John Phelan, Cardiologist with Dean & St. Mary's Cardiac Center, says there are things you can do to up your chances of survival in the event of a heart attack and one of them is making sure you don't waste time in getting medical attention.
"Time is muscle! The longer you wait, the more heart muscle injury occurs," says Dr. Phelan. "Irreversible muscle injury may lead to heart failure and make you prone to arrhythmias."
First, before you ever suffer a heart attack – make a plan:
Find out what your heart disease risk factors are and what you can do to reduce them.
Talk to your friends and family about the warning signs and the importance of calling 911 immediately.
Create a "heart attack survival plan" that fits in your wallet and includes information like medications you are taking, allergies, your doctor's number and people to contact in case of an emergency.
Start living a heart healthy lifestyle: stop smoking, exercise for at least 30 minutes most days of the week, eat a healthy diet.
By making a plan, you and your loved ones will be better prepared if you do suffer from heart attack symptoms.
Another key to surviving a heart attack: knowing the symptoms so you can seek immediate medical care. The most common symptoms that both men and women report include:
Chest discomfort – a feeling of pressure, fullness or squeezing pain in the center of your chest that lasts more than a few minutes or goes away and comes back.
Pain and discomfort extending beyond your chest to other parts of your upper body like one or both arms, back, neck, stomach, teeth and jaw.
An unexplained shortness of breath that comes on with or without chest pain.
Other symptoms like cold sweats, nausea or vomiting, lightheadedness, anxiety, indigestion and unexplained fatigue.
In addition to these symptoms, women are more likely than men to experience symptoms not typically associated with heart attack. These can include:
Unexplained shortness of breath
Unexplained sweating
Unexplained extreme fatigue
Dizziness
Jaw, neck, shoulder, upper back or abdominal pain
Nausea, vomiting or indigestion
Feeling of doom
So, when you start feeling any of these symptoms what should you do?
"Take two baby aspirin and seek immediate medical attention by calling 911," says Dr. Phelan.
Dr. Phelan notes, it's important to call 911 within five minutes of experiencing heart attack symptoms. Don't wait to see if the symptoms go away or try to drive yourself to the Emergency Room.
"During a heart attack you are prone to lethal arrhythmia that may require immediate attention. If such an arrhythmia occurs, it can be managed by electrical shock – called defibrillation – to the chest," says Dr. Phelan. "Paramedics are qualified to perform defibrillation. Additionally, paramedics obtain an EKG test before you ever arrive at the hospital and can activate the emergency response team that will ultimately open your artery in the cardiac catheterization laboratory. This time is critical!"
By getting to the ER as quickly as possible with the help and care of a paramedic team, you will receive further care quickly to minimize the damage to your heart muscle. Once a diagnosis of heart attack is made, doctors will choose from two main treatment types: medication designed to dissolve blood clots and a coronary angioplasty.
While it sounds scary, a coronary angioplasty is actually a non-surgical treatment where flexible tubing fitted with a balloon or other device is inserted through a blood vessel – usually in the groin or upper thigh – to the narrowed or blocked artery. Once in place, the balloon is inflated and blood flow is restored to the blocked artery.
Sometimes, additional medication is used to help your heart work better during or immediately following a heart attack. These medications can include:
Beta-blockers to decrease your heart's workload, relieve chest pain, help prevent repeat heart attacks or to treat arrhythmias.
ACE inhibitors may be used to lower blood pressure and reduce the strain on your heart.
Anticoagulants or blood thinners are used to prevent blood clots from forming in your arteries and help keep existing clots from getting bigger.
Anticlotting medications can also be used to stop blood platelets from clumping together and forming clots.
Other medications could be used to relieve pain, relieve anxiety, treat arrhythmias that can happen during a heart attack or statins that lower your cholesterol.
After you are stable and moved out of the ER, chances are you'll have to stay at the hospital for at least a few days. Treatments will continue and you may start a cardiac rehabilitation program. Once you are healthy enough to go home, these treatments will continue. You will need to work closely with your cardiologist and a cardiac rehab team to make sure you are taking the right medications and getting the right amount of exercise to make sure your heart is healing and gaining strength properly. These treatments and suggested lifestyle changes will help prevent future heart attacks.
If you're not familiar with a cardiac rehab program, it's helpful to understand that these programs generally include two parts:
Exercise training. This part will help you learn how to exercise safely, strengthen your muscles and increase your stamina. Each exercise plan is created for you based on your personal abilities, needs and interests.
Education, counseling and training. This part helps you better understand your heart condition and manage the stress associated with any lifestyle changes you need to make and will help you deal with any fears of what could happen in the future.
It is critical that you work with your doctor and follow rehabilitation recommendations. Closely following your treatment plan will help you recover more fully and more quickly than if you ignore doctor's orders.
Because many risk factors can be reduced by making lifestyle changes either before a heart attack happens or as part of a treatment plan following a heart attack, Dr. Phelan suggests making those changes now.
"Avoid smoking or exposure to second hand smoke. Follow a healthy, low-fat Mediterranean diet and make sure you get some aerobic exercise at least 4 to 5 days per week for at least 30-40 minutes. These lifestyle interventions can reduce your risk of heart attack significantly," he says. "Also, make sure you seek early medical care to open the blocked artery with angioplasty. Early medical interventions have resulted in many lives saved and a marked improvement in the quality of life after a heart attack."
By heeding Dr. Phelan's advice and seeking medical immediate medical attention for any suspected heart condition you will save your heart from additional damage and add quality time to your post-heart attack life.