April 10, 2015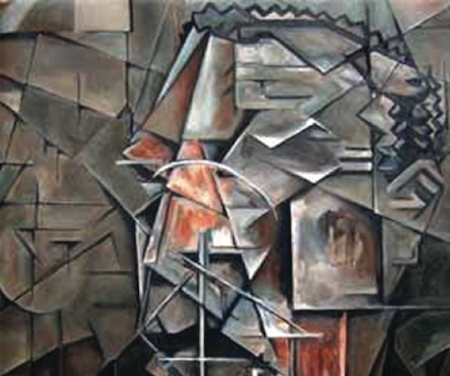 Poet and novelist Jean Toomer, dancer Josephine Baker, writer Alain Locke, and poet Langston Hughes all have roots in the Midwest.
They're also cultural icons from the 1920s and are being celebrated as part of the grand opening of Madison's new Harlem Renaissance Museum, which seeks to explore the artists of this time in our country's art and musical history and their relationship to one of America's greatest cultural revolutions.
Dubbed "Harlem in the Heartland," the museum's first showcase is just one of many rotating forthcoming exhibitions that aims to explain the movement and its roots through musical performance, art displays and live exhibits, such as poetry slams.
Opening night last month included a lecture by UW-Milwaukee PhD. student Peter Brooks, music by Caitlin McGahan Artet, work by National Poetry Slam Winner, J.W. Basilo and an exhibit of oil paintings by the museum's current artist-in-residence, Martel Chapman.
The Harlem Renaissance began after World War I and continued into the 1930s, a time when Harlem was developing into a cultural epicenter and attracting the South's African American writers, musicians, poets and artists, including Zora Neale Hurston and W.E.B. Du Bois. The movement would serve as a place for African American freedom of expression and a platform for civil rights discussion. Many artists utilized African American culture and history to create their pieces and explore their past as well empower themselves.
Renaissance Revisited
Museum visitors will have a chance to learn about some of the movement's most prominent figures from the Midwest, including writer Alain Locke, who was a visiting professor of philosophy at the University of Wisconsin-Madison, and Jean Toomer a poet, playwright and novelist who attended the University of Wisconsin-Madison and completed a portion of his book Cane here. Toomer will be central to the museum's exhibits.
Many hope the museum will serve as a platform in an age of continued racial conflict to discuss resolution and connect to a time period of African American advancement.
Although many people may be relatively unfamiliar with the accomplishments of the period or its connections to the Midwest, the museum hopes to change that by "drawing on both new and traditional tools of communication, interpretation, and presentation, [in order to] to serve its diverse public as a dynamic, innovative, and welcoming center for learning through the visual and performing arts," according to their mission statement.
David Hart, co-founder of the museum, local attorney, poet, and founder of the Urban Spoken Word Poetry Collective, a nonprofit which organizes poetry readings and workshops in the Madison area, and Tom Farley, a member of the museum board, are just two of the many community leaders involved with the project.
According to the museum's mission statement, it will serve "as a bridge between the rich artistic heritage of the Harlem Renaissance, one of America's most creative movements, as embodied in its live and visual exhibits, and the unique experience of each visitor."
The museum is located on 1444 E. Washington Avenue in Madison and will be open Wednesdays and Thursdays from 10 a.m.-2 p.m., or by appointment.