July 10, 2015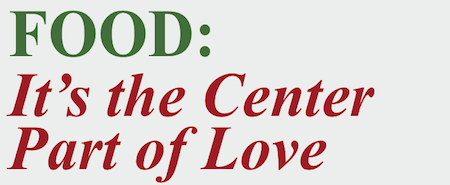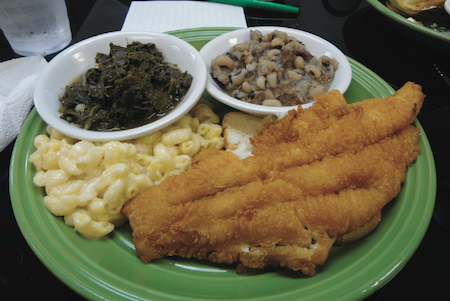 Photo by: Kristin Korevec
"Part of what makes Jackson stand out is her commitment to teaching people how to enjoy delicious cuisine without the health costs. Her friendly attitude, infectious laughter, and non-judgmental manner helps parents and children suspicious of 'health' food to enjoy new ways of preparing old favorites."
As Carmell Jackson puts it, she's got her mouth in a little bit of everything. Her client list for her catering company, Melly Mell's Foods, includes the VA Hospital, Kraft Foods, Oscar Meyer, a UW residence hall, 100 Black Men of America, and Toyota, to name a few. But despite this illustrious roster, she's most well known for the many ways she provides food to the local community.
Jackson, better known as 'Melly Mell,' has been involved in the food industry all her life. It began with her parents. Her father, Warren, was a devoted foodie, selling "sandwiches out of the back window" of her childhood home, while her mother, Dorothea, could be found in the kitchen washing collard greens or baking her famous peach cobbler. Although they came from different parts of the country, her mother from the North, and her father from the South, both had a passion for soul food that hey passed down to their daughter. It is no surprise, then, that Jackson now owns her own catering company, which specializes in soul food. Melly Mell's Foods serves everything from traditional favorites like collard greens and home-style mac'n cheese to healthier options like gluten-free fried chicken and
vegetarian lasagna.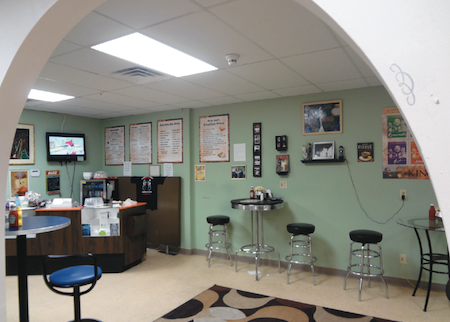 Photo by: Kristin Korevec
In fact, part of what makes Jackson stand out is her commitment to teaching people how to enjoy delicious cuisine without the health costs. Her friendly attitude, infectious laughter, and non-judgmental manner help parents and children suspicious of "healthy" food to enjoy new ways of preparing old favorites. She's introduced countless clients to kale, substituting it for the traditional collard greens. And instead of cooking it in bacon grease, she uses turkey fat, which is much healthier but still tastes great.
Catering, however, isn't Jackson's first food endeavor. In 2010, she opened up a restaurant of the same name, Melly Mell's, on the West beltline highway. It received rave reviews from customers, newspapers, and magazines alike. Isthmus called her restaurant "authentic, hidden and full of soul," while Urbanspoon rated the establishment 94% based on customer rankings. Despite popular acclaim, Jackson cited health problems and issues with building management as reasons for shutting the doors in 2014.
For many, the closing of her restaurant was especially sad because it was a center for community members to gather. A faculty member at UW-Madison and regular at Melly Mell's restaurant, Margaret Nellis, described the spot as one that made her feel "like a member of her family." And when Nellis brought UW students to the restaurant, Jackson would tell them, "Whenever you are feeling homesick… I'll be your Momma here in school." Nellis deeply misses Melly Mell's.
But Jackson has expressed a strong desire to open up shop in a smaller venue. She is also currently in the process of getting a food cart license, so that downtown residents can get a taste of that soul food we all know and love.
She has also brought her expertise into unlikely places like the Transition Education Program (TEP) at Emerson Elementary. This program, funded through the Madison Metropolitan School District, works "to reduce barriers to school enrollment and achievement so that children from families who are experiencing homelessness have a 'full and equal opportunity' to succeed in school."
As a TEP teacher for twelve years, Jackson explains that one of the things she most enjoyed was a nine-week summer school program which involved cooking with the students every Thursday. One Thursday it was Mexican food. The next it was Asian food. However, more important than cultural enrichment, was, as she explains, "to teach them a simple food they can make when they get home from school… something that they don't have to cook, or you know, very little cooking." Not only did Jackson teach "her kids," as she still calls them, practical food tips, but she also taught their parents "to prepare [fruits and vegetables] so the kids like them."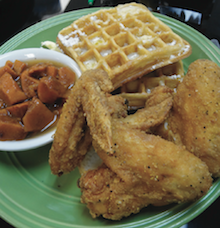 Photo by: Kristin Korevec
Along with helping homeless children and parents with food needs, she supports local farmers such as Robert Pierce by using his produce in her catering business. Pierce works with a non-profit organization in Milwaukee called Growing Power, which strives to promote "access to healthy, high-quality, safe and affordable food for people in all communities."
This spring Jackson also volunteered her time and food to be a guest chef for Slow Food UW, a campus non-profit organization which champions good, clean, and fair food. Because of her exemplary work with food education, she has been on the Food Policy Council for three years, which works to increase Madison's access to healthy foods.
What's particularly notable about Jackson is her ability to combine excellent cooking with a truly service-oriented nature. As Pierce explains it, "When she cooks the food up for people, it's like part of her heart." This could be why she was asked to cater for Tony Robinson's funeral—because she knows that food is not just a kind of nourishment. To Jackson, food is a kind of healing; it is "the center part of love."