April 17, 2015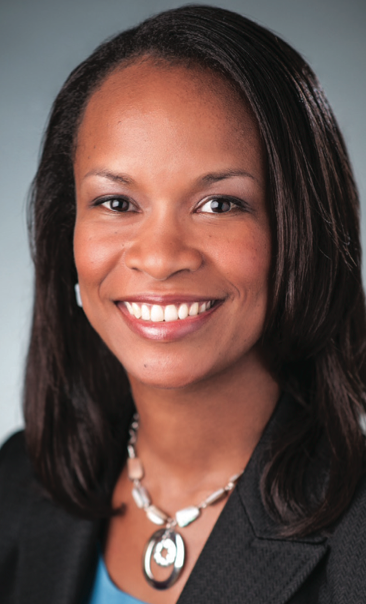 Valerie Wilson (NNPA Photo by Freddie Allen)
WASHINGTON, D.C. (NNPA) — The slow-moving, uneven economic recovery continues to elude Black workers and some economists predict that even with a falling unemployment rate, at the end of 2015, Blacks will still be further away from full recovery than Whites.
A recent study by the Economic Policy Institute (EPI), a Washington, D.C.-based think tank focused on low- and middle-income families, said that in the fourth quart of 2014, the national unemployment rate for Whites was "within 1 percentage point of pre-recession levels, while the Black unemployment rate was 2.4 percentage points higher than it was at the end of 2007."
The report also explained that, "True labor market improvements are more likely in those states experiencing both unemployment declines and increases in the share of workers employed," also known as the employment-population ratio or EPOP ratio.
The study continued: "On the other hand, declining unemployment in those states without increasing shares of workers employed may suggest workers are simply dropping out of the labor force."
Valerie Wilson, director of the Program on Race, Ethnicity, and the Economy for EPI, analyzed 2014 data for the unemployment rate, the EPOP ratio, and the long-term unemployment rate, and said that using the unemployment rate to determine the health of the labor market may be overstating the progress of the economic recovery in the U.S.
"Between 2013 and 2014, the annual black unemployment rate declined most in Arkansas (6.5 percentage points), Indiana (4.6 percentage points), and Tennessee (3.6 percentage points). Of these, only Arkansas had a significantly higher Black employment-to-population ratio in 2014 (from 46.8 to 50.1 percent)," stated the EPI report.
"Among states for which reliable estimates could be calculated, 15 states experienced a significant decline in the Black unemployment rate between 2013 and 2014 and in six of those states the Black EPOP increased.
On the other hand, between 2013 and 2014 the Black unemployment rate significantly increased in Missouri (3.2 percentage points) and Wisconsin (4.8 percentage points)."
With a Black population of 6.5 percent, Wisconsin recorded the highest annual jobless rate for Blacks in the U.S. in 2014 (19.9 percent).
Paul Randus, a columnist for
MarketWatch.com
, said that Scott Walker, the governor of Wisconsin and a Republican presidential hopeful, is known nationally, "as the governor who eliminated collective bargaining rights for most public employee unions in Wisconsin – and then beat back a recall motion over it."
Randus wrote, "The win further emboldened Walker," and that the governor recently signed a "right to work bill" that economists say will chip away at labor union power in the state. The policies were supposed to spur job and business growth, but the governor has fallen almost 100,000 jobs short of his 2010 pledge to create 250,000 jobs during his first term.
The anti-union policies in Wisconsin are a big problem for both White and Black workers in the Badger State, said Wilson.
Even though, Black workers in Virginia (19.7 percent Black population) experienced the lowest annual Black jobless rate in 2014 at 8 percent, it was still, "higher than the highest White rate of 7 percent in Nevada," stated the EPI report.
In the fourth quarter of last year, the 11 percent Black unemployment rate was, "higher than the national unemployment rate at the peak of the recession (9.9 percent in the fourth quarter of 2009)."
The Black jobless rate is expected to dip to 10.4 percent, by the fourth quarter of 2015, but that's nowhere near the pre-recession unemployment level, which was 8.6 percent.
"In 2014, long-term unemployment among African American workers (39.7 percent) was the highest of any racial or ethnic group, although it was down 3.7 percentage points from 2013," stated the report.
"Among states with a large enough sample size for reliable estimates, only three had significant declines in long-term unemployment between 2013 and 2014: North Carolina (14.4 percentage points), Florida (10 percentage points) and Texas (8.2 percentage points). In 2014, the highest shares of long-term unemployed black workers were in the District of Columbia (56.3 percent), Illinois (52.7 percent), Alabama (48.9 percent) and New Jersey (48.6 percent)."
The U.S. economy added 126,000 jobs in March, far below analysts' expectations, and the national unemployment rate was still 5.5 percent.
Wilson said that record-setting snow falls and cold temperatures suppressed hiring and demand consumption in March. The Black jobless rate decreased from 10.4 percent in February to 10.1 percent in March, compared to the White unemployment rate, which was stagnant at 4.7 percent.
The unemployment rate for Black men over 20 years old decreased from 10.4 percent in February to 10 percent in March and the EPOP ratio also rose from 60.3 percent to 60.5 percent. The jobless rate for White men was 4.5 percent in February and 4.4 percent in March. The EPOP ratio was unchanged at 69.2 percent.
Wilson said that she will be keeping a close eye on the unemployment rate for Black women, which has increased over the last three months from 8.7 percent in January to 9.2 percent in February.
The EPOP ratio for Black women over 20 years old was 55.8 percent in March, the same mark recorded last month. The jobless rate for White women was 4.2 percent in February and March and the EPOP ratio was down 55.2 percent to 55 percent.
"The recovery has been moving at a less than optimal pace for the last five years, partly due to inadequate demand sufficient enough to drive job growth," said Wilson.
"We need strong job growth to continue beyond this year, if we're going to see the Black unemployment rate drop significantly below 10 percent and get anywhere near what can be considered a recovery-level rate."
---
Freddie Allen is the Washington Correspondent for the National Newspaper Publishers Association (NNPA). A graduate of Howard University, Allen was a staff writer, photo editor and general manager of the District Chronicles. He also served as editor-in-chief of Ledge, a magazine devoted to healthy lifestyles and HIV/AIDS awareness among young people of color.
---