The Overture Hall in downtown Madison Saturday night will be the place where you can see some rising stars for the premiere of "The Club: What club do you want to belong to?" "The Club" is being produced by 608-TV and Club TNT in partnership with the Boys and Girls Club of Dane County.
The movie, which was written, directed, and produced by Rafael Ragland, features 11 teenagers joined together by the bonds and friendship. It looks at the challenges, struggles, and successes of today's youth and their families. From socioeconomic issues to violence, the film follows the lives of eleven teenagers as they overcome their daily struggles that go beyond the doors of "The Club."
"The movie takes a look at the lives of 11 teenagers and their families. It looks at the struggles and the challenges that teens face on a day-to-day basis," says Jeanne Erickson of Club TNT. "It also looks at the successes they are able to achieve coming out of these challenges. All of the stories that you will see and all of the scenarios that take place are real-life things that have happened here in Madison, in the surrounding communities. They are all real. Nothing is made up."
The movie looks at the tough issues of street violence, gangs, drugs, alcoholism, immigration, poverty, homelessness, angry and distressed parents, and academic struggles. It stars James Blilie, T'Lovius Corner, Jhanae Harris, Shanice Hendrix, Kaylahn Jones, Christian Jimenez, Jalen McCullough, Kawon Ragland, Brieann Robbins, Karissa Schroeder, and Lauren Tatus.
"It was amazing how the cast members embraced their roles and really worked so hard to be able to complete their parts," Erickson says. "When you see this movie, you're going to think that these young teens have been acting in front of a camera forever. They are so good. They are truly amazing."
Rafael Ragland, the founder of 608 TV, says the idea came about in mid-December of last year.
"[Boys & Girls Club of Dane County President & CEO] Michael [Johnson] came to my premiere for a movie I had done last December at the Market Square Theater," Ragland remembers. "He stood and waited for me after everybody had left just to talk to me about doing something for the kids. We came to the table around Dec. 18 with the idea and we got right on it. I started writing right from there."
Ragland, Erickson, and the kids have been working diligently on the film. The actual filming has been done in just two months. "It's been a lot of work to put this film together… it's hard for me to even explain," Ragland says. "It's been non-stop hours working on it. But I think people will be very pleased with the final product."
"It's been amazing working with the kids," Ragland adds. "It was surprising and shocking to see them perform. At first, I had never worked with kids before as far as acting goes. To see how much they have improved since their first day has been amazing. I would love to work with kids again. They are really enjoying it. They told me that this is the most fun that they've had in a while."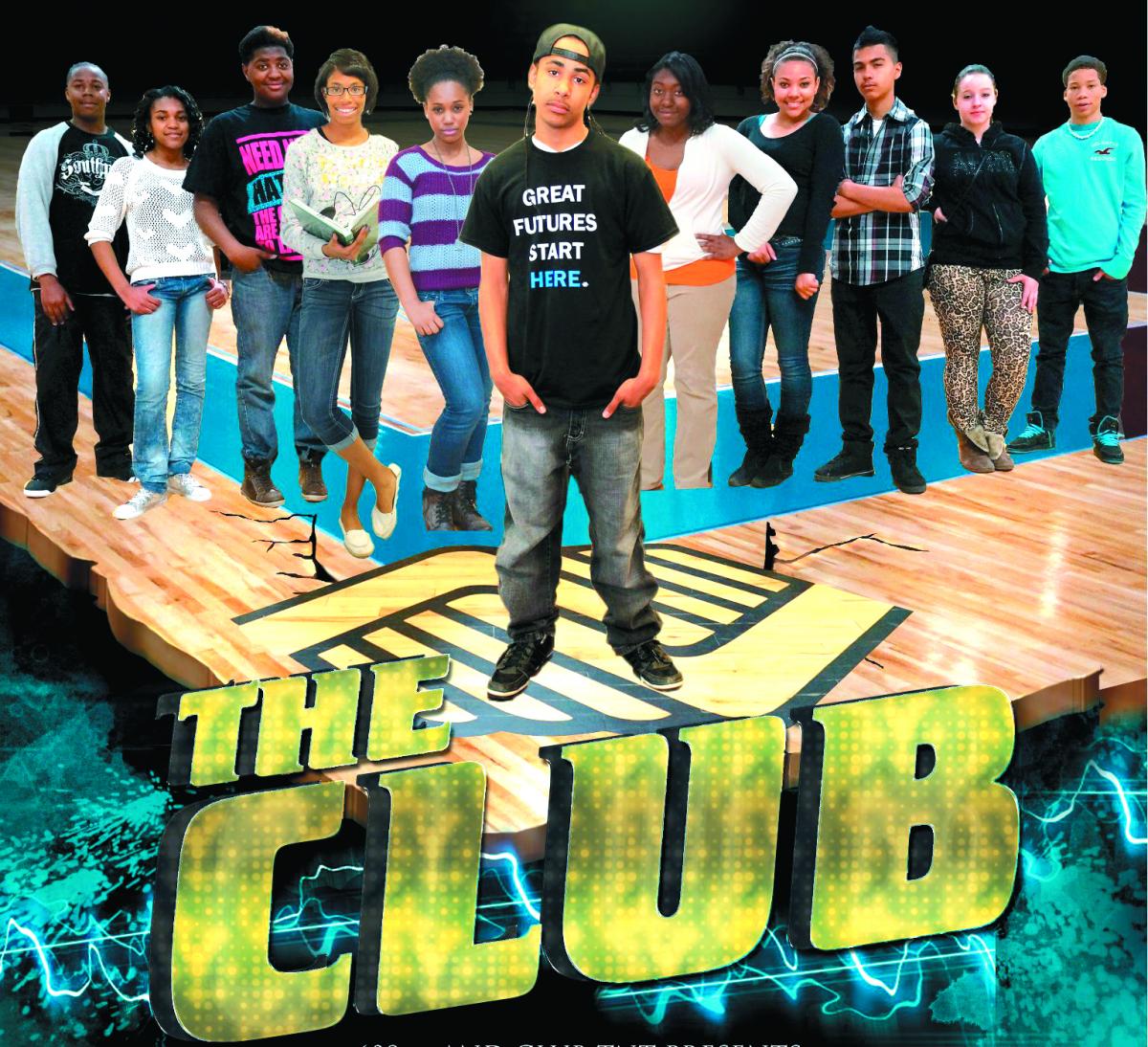 Johnson applauded businesses and civic backing of the movie and urged people to attend the red-carpet premiere. "I am thrilled about the support our kids have received and kudos go to Ted DeDee, the CEO of The Overture Center, for donating Overture Hall for our young people to display their talent," Johnson says. "This venue, with the support of our partners, will provide a world class experience for our kids, their families, and their friends. Our goal is to have 2,000 people in attendance to watch our kids showcase their talent."
This will be the first time that the kids will get to see all of their work pulled together in a movie at the Red Carpet event. Ragland says that they are very excited.
"The kids will get the full treatment on Saturday," Ragland says. "They will get picked up in a limo to go out to lunch and then they will go out to the mall to sign autographs and then they will have the full red carpet treatment. It will be like a movie premiere that you might see at BET [Black Entertainment Television]."
The students and the adult producers hope that an outcome of the movie is that diverse populations begin to talk about these important topics that the movie broaches.
"An important part of the movie is having a caring adult who is willing to listen and help them work through some of these problems they are facing," Erickson says. "This movie is powerful and it will be something that other kids can come and watch and relate to. People will walk out of this movie and be touched in one way or another. It's very powerful and compelling. I'm excited to see what kind of impact it has on dialogue and conversation."
"We hope to do another project in the future," she adds. "In the interim we will be hosting some Town Hall meetings and pull kids together to sort out what we have in our community for help and to discuss scenarios ….
While Erickson works with kids all the time at Club TNT, this was a first for Ragland.
"Jeanne and I have been working very closely throughout the project and our relationship is great," Ragland says. "She's been a great help. It was a new experience for me and she really helped me along. "I am so excited about this project. It's different from my usual projects.
"I hope the message reaches the kids as they watch other kids," he adds. "It's a really deep message in this movie. I hope that kids and parents see the message and feel the message of this heartfelt movie. I hope that we can find a way to do it again. The message is so powerful and I think it should be delivered not just once but constantly. We would love to do it again even bigger than better."
The Boys & Girls Club of Dane County, 608TV & Club TNT will present "The Club" Movie Premiere: A Red Carpet Affair on Saturday night, May 11, 7 p.m. at Overture Hall. The running time for the movie is two hours. Tickets, $13, are available through the Overture Center, The Boys and Girls Club on Taft Street, and through Club TNT – for more information, call (608)770-2049.
About
Description
"The Club" produced by 608-TV and Club TNT in partnership with the Boys and Girls Club of Dane County
So we ask you, "what club do you belong to?"
Plot Outline
Eleven teenagers joined together by the bonds and friendship of "The Club" are faced with their every day struggles that go beyond the doors of the Boys and Girls Club. They must decide which path to take as their families are faced with a variety of issues like alcoholism, angry and distressed parents, job loss, abuse, death and much more.