EMPLOYMENT
---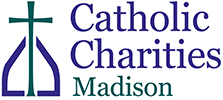 Psychotherapist Job Opening
at Catholic Charities of Madison in Madison, WI:
Start Date: Immediate
Employment Term: Regular
Employment Type: Part Time
Required Education: Graduate Degree
Required Experience: 3 – 20 + Years
Related Categories: Healthcare, Behavioral Health, Non­-Profit/Associations
Position Description: Catholic Charities seeks a part-time, licensed mental health professional to work up to 28 hours a week as a Psychotherapist in our Family Counseling Program. The Psychotherapist will be responsible for providing trauma informed counseling to adults and children who have experienced or witnessed a trauma. Wisconsin State licensure is required. Eligible candidates must demonstrate cultural competence and have at least three years experience working in the mental health field.
Agency Description: Catholic Charities has served individuals and families in an eleven county area in south central Wisconsin since 1946. The programs we have reach those who are facing the transitions of aging, living with a disability, dealing with a crisis pregnancy, seeking to adopt, having marital or family problems, live in rural communities or seeking help with alcohol or drug abuse. We serve and employ persons regardless of sexual orientation, religious, ethnic, racial or social background. We are an Equal Opportunity/Affirmative Action employer.
Contact Information:
Please send resume and cover letter by May 8th to:
Catholic Charities
ATTN: Jerilyn Robinson
1810 S. Park Street, Suite 200
Madison, WI 53713
OR email to jrobinson@ccmadison.org
Questions? Call (608) 256-2358
EMPLOYMENT
---

ASSOCIATE EDITOR (50%)
The University of Wisconsin-Extension has a long and proud histories as the embodiment of the "Wisconsin Idea", i.e., the boundaries of the university are the boundaries of the state. The University of Wisconsin-Extension is one of fifteen institutions in the University of Wisconsin System, and Cooperative Extension is one of four University of Wisconsin-Extension divisions. With offices in all 72 Wisconsin counties, and three tribal nations, Cooperative Extension educators connect people across Wisconsin with the University of Wisconsin and engages with them in transforming lives and communities. The division has 850 employees. The Associate Editor position serves as the liaison between editorial content production and online production of Learn More. Coordinate and package the transfer of information from various sources to production. Be responsible for managing schedules for transmitting content, maintaining records, meeting with Learn More teams, tracking analytics and creating status reports. Working in collaboration with other program support units, such as Publications, Communications, Distance Education and others.
Application deadline: May 26th, 2015
For details on how to apply visit:
We are an AA/EEO employer
EMPLOYMENT
---

CURRENTLY ACCEPTING APPLICATIONS FOR…….
NEW POSITIONS:
2015 Summer School Teacher
MMSD Building Services Summer Help
Coordinator of Student Conduct & Expulsions
Director – Family, Youth & Community Engagement
School Improvement Partner
Aquatics Programmer
Benefits Technician Senior
Bilingual Resource Specialist – Mandinka
Instructional Resource Teacher
Reading Interventionist
Off Campus/Neutral Site Program Substitute Teacher School Nurse
AVID Middle & High School Tutors & Lead Tutors
Special Need For:
Substitute Special Education Assistants
Bilingual Special Education Assistants
Bilingual Permit Substitute Teachers
Substitute Teachers
NOW AVAILABLE:
2015/16 Teacher Pools – all certification areas
TO VIEW ALL OPEN POSITIONS
& TO APPLY ONLINE:

An Equal Opportunity Employer
EMPLOYMENT
---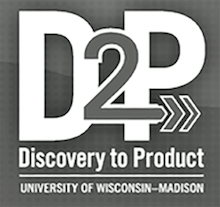 Discovery to Product (D2P), Mentor in Residence: Discovery to Product (D2P) is seeking add two Mentor-in-Residence positions to assist in the commercialization of innovations from the UW-Madison campus. The ideal candidates will have an entrepreneurial track record and be subject matter experts in either Agriculture/Bio-Agriculture/Food Science or Physical Science/Engineering.
Job Location:
1403 University Avenue
Madison, WI 53706
Education Level:
Master's degree, MBA, J.D. or Ph.D.
Salary:
$50,000 annual (half-time)
URL:
Application Date:
May 31, 2015
EMPLOYMENT
---
MBE / DVBMinority / Disabled Veteran Business Enterprise
Subcontractors/Suppliers
We are soliciting bids for:
Lakeshore Utility Piping Replacement – Phase 1Chamberlin/Conover Houses – UW Madison, Madison, WI
Bid Date: 5/14/15 – 2:00 p.m.
For more information, please contact:
Estimator: Phil Voo
J.H. Findorff & Son Inc.
300 S. Bedford Street
Madison, WI 53703
Ph: 608-257-5321
"An Equal Opportunity Employer"
EMPLOYMENT
---
YWebCA Program Coordinator
YW Transit Drivers
YWCA Madison is hiring for multiple positions within our agency. Please visit our website
www.ywcamadison.org/jobs
to view application deadlines and for information on: open position descriptions, compensation package, salary range & application instructions. Candidates should support the YWCA mission: eliminating racism, empowering women; demonstrate multi-cultural competency & the ability to work with diverse populations. People of color & individuals bilingual/bi-cultural English/Spanish encouraged to apply.
AA/EOE
EMPLOYMENT
---
Grants Manager
Wisconsin Public Television seeks a Grants Manager to implement strategic plans, cultivate funding sources, develop and shepherd grant proposals through the pipeline. Requires: bachelor's degree; 3 yr relevant experience; a professional record of writing clear, successful grant proposals and more.
Betsy.nelson@wpt.org.
EOE