July 10, 2015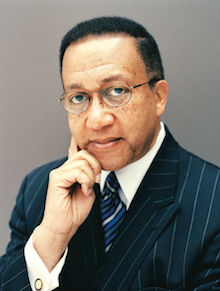 Benjamin F. Chavis, Jr., NNPA Columnist
There are many different manifestations of racism in America and throughout the world. But there is not a more insidious form of racism in the United States today than "economic racism."
Some scholars on the historical etymology of the term racism have proffered that it can be both intentional or unintentional while the results produce exactly the same terrible harm and injury to its targeted victims. But I believe, however, that economic racism is premeditated, deliberate, calculated and solely intentional.
For example housing racial discrimination is intentional. It is not an accident or the so-called unintended consequence of racial bias or prejudice. Millions of Black Americans are experiencing financial hardship today at a significantly higher percentage rate than other racial groups as a direct result of housing discrimination and the systematic denial of access to home ownership.
From Ferguson, Mo. to New York City to North Charleston, S.C. to Baltimore, there continues to be a pattern of fatal police brutality. Yet, what is not sometimes focused on is the undergirding consignment to poverty and economic inequality of the Black American community that gives rise to wanton police violence and misconduct.
I defined economic racism as the intentional racial discrimination against Black Americans and other people of color to prevent economic equality, justice, parity, advancement, and empowerment; it is the systematic racial exclusion of Black Americans and other people of color from economic policy-making at local, state and national levels in both corporate and governmental entities; and, it is the economic institutionalization of racial oppression, stereotyping, and profiling coupled with the ignorance of racial prejudice and hatred.
Recently, the Congressional Black Caucus (CBC) under the leadership of Congressman G.K. Butterfield released a national study titled, "Economic Challenges in the Black Community." The research document was prepared last month by the Democratic staff of the Joint Economic Committee of the U.S. Congress. The following eight highlights of the study substantiates the devastating impact of economic racism on Black America:
One-in-three (33 percent) Blacks in their late teens and one-in-five (20.2 percent) Blacks in their early 20s are unemployed .High unemployment rates among young African Americans early in their careers can hurt their long-term employment and earning prospects.
In 2010, Black men were more than six times as likely as White men to be incarcerated, and Black women were almost three times as likely to be incarcerated as White women. Relatively high incarceration rates mean that Blacks are more likely to be absent from the labor force for significant portions of their working careers, and once released they face challenges in securing and maintaining good-paying jobs.
One-in-10 Black homeowners who took out mortgages at the height of the housing boom eventually lost their home to foreclosure.
The median income of African American households is $34,600 – nearly $24,000 less than the median income of White households ($58,300).
More than one-in-four African Americans live in poverty (27.2 percent) – almost triple the rate for Whites (9.6 percent).
More than half of Black children raised in the bottom 20 percent of the income distribution will remain there as adults, compared to only one-in-three White children who begin there.
The racial disparity in wealth has increased since the Great Recession. Median net worth among Black households fell by more than 40 percent from 2007 to 2013, compared to drop of 26 percent among White households.
White households typically have 13 times more wealth than Black households. In 2013, the median net worth of African American households was only $11,000 compared to about $142,000 for White households – a difference of $131,000.
All of the above data exposes how deeply rooted the problems of imposed economic inequality are for Black America. But my intention is not to make anyone feel that this form of racism cannot be effectively challenged and overcome. I learned a long time ago, that before you can solve a problem, you first have to understand the root of the problem.
The solution to economic racism and injustice is to build a participatory sustainable movement for economic equality and justice. The economic situation and condition of Black America is not hopeless. Remember Black Americans spend annually more than $1.2 trillion in the economy of the United States. Wealth building in the Black American community will take place when more of us exercise greater self-control over how, where and when we spend the money that we have. We should focus on investing financially in our families and communities. Yes, the government also has a responsibility on this issue. Likewise, corporate America that financially benefits from Black American consumerism certainly has a responsibility to contribute to the sustainable economic development of the Black community.
Economic racism and all the other forms of racial injustice must be challenged forthrightly. We have come too far on our journey to secure freedom, justice and equality to get weary or tired now. I am optimistic that we will rise to the occasion. Let's increase our pace in the building and strengthening the movement for economic equality and justice.
---
Benjamin F. Chavis, Jr. is the President and CEO of the National Newspaper Publishers Association (NNPA) and can be reached for national advertisement sales and partnership proposals at: dr.bchavis@nnpa.org; and for lectures and other professional consultations at: http://drbenjaminfchavisjr.wix.com/drbfc.
---