July 10, 2015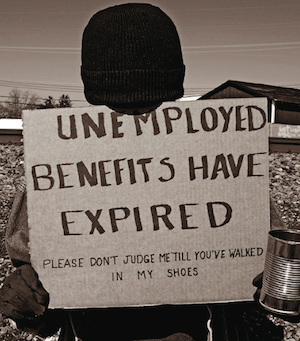 WASHINGTON (NNPA) – Job prospects for Black women improved in June, as they recorded better employment numbers than the other major adult groups, the latest jobs report by the Labor Department shows.
The jobless rate for Black women over 20 years old fell nearly a full percentage point last month, from 8.8 percent in May to 7.9 percent in June. The unemployment rate for White women declined just one-tenth of a percentage, from 4.3 percent in May to 4.2 percent last month.
The unemployment rate for Black men over 20 years old also improved, but not as quickly as for Black women – falling from 10.2 percent in May to 9.7 percent in June. It was still more than double the 4.2 percent unemployment rate for White men, which hasn't changed since May.
As the number of Black women entering the labor market increased last month, the share of adult Black women that have jobs compared to the total population of Black women, known as the employment-population ratio (E-POP), also increased.
The E-POP for Black women climbed from 56.5 percent to 57.1 percent in June, compared to the E-POP for White women, which receded from 55.1 percent to 55 percent in June. The E-POP for Black men decreased from 61.5 percent in May to 61.2 percent in June and the ratio of workers in the White male population didn't budge in June and was the same as it was in May at 69.1 percent.
William Spriggs, an economics professor at Howard University and the chief economist at the AFL-CIO, a national labor group, took to Twitter to note that the jobless rate for Black women fell "for right reasons," due in part to the growth in the employment-population ratio.
In a later tweet, Spriggs wrote: "Despite waves of state and local minimum wage hikes, employment in food services continued to trend up +30k in June, +355k over the year."
For years, groups that advocate for small businesses have expressed fear that increasing the minimum wage would lead to higher prices for consumers and less job opportunities for those who often need them the most: young people, poor people and people of color. With each company, city and jurisdiction that announces immediate or future plans to raise the minimum wage, those fears begin to fade away.
The national unemployment rate edged down from 5.5 percent in May to 5.2 percent June, but the E-POP also dipped from 59.4 percent to 59.3 percent. The economy added 223,000 jobs last month, but the jobs numbers for April and May were revised down, shedding 60,000 jobs.
Still reeling from the broad sequestration cuts that went into effect in 2013, the public sector, where Blacks tend to find jobs at higher rates than in the private sector, didn't add a single job in June and has only added 8,000 jobs this year, Elise Gould, the senior economist at the Economic Policy Institute, a progressive think tank focused on low- and middle-income families, wrote in a blog post at EPI.org.
In a separate blog post, Gould wrote that wages have only grown 2 percent since last June, another clear indicator of the uneven recovery.
"Employers don't have to offer big wage increases to get and keep the workers they need," Gould explained. "And this remains true even as a jobs recovery has consistently forged ahead in recent years."
Gould cautioned the Federal Reserve against raising interest rates in an effort to prevent inflation.
In a brief statement about June's employment situation, Gould wrote, "In light of this jobs report, it is more than obvious that the Federal Reserve needs to stay the course – if they act too soon, they will take the remaining wind out of the economy's sails
---
Freddie Allen is the Washington Correspondent for the National Newspaper Publishers Association (NNPA). A graduate of Howard University, Allen was a staff writer, photo editor and general manager of the District Chronicles. He also served as editor-in-chief of Ledge, a magazine devoted to healthy lifestyles and HIV/AIDS awareness among young people of color.
---